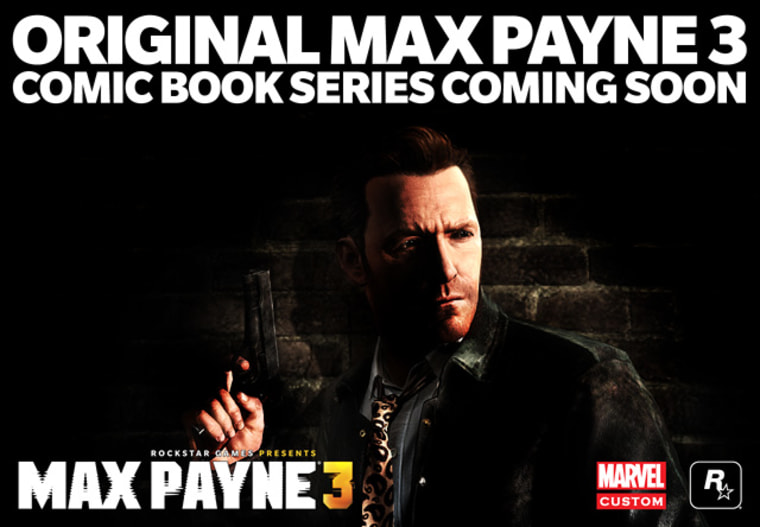 Rockstar Games, in partnership with Marvel, is planning a three-part original digital comic series based upon the upcoming "Max Payne 3." 

The story is being written by Dan Houser, one of the co-founders of Rockstar, and Sam Lake, who wrote the script for the original "Max Payne" game and its sequel.

Handling both pencils and inks is Fernando Blanco, who has worked on multiple properties for both Marvel and DC. Blanco, mostly known for his cover art for various Marvel titles will do  the same for the "Max Payne 3" comic book.

The three-issue limited series delves into the Max's background, exploring the events of the first two games, which leads into his latest exploits. It will also shed light on Max's early years, moments that precede the games.

The first two games employed a graphic novel structure when conveying the narrative, so it makes sense to recap past events in a similar fashion.

The first issue, "After the Fall" will be released in the next few weeks according to Rockstar, and for free, via the Rockstar Newswire, the official "Max Payne 3" website, and other comic channels.

The launch of the digital version will be accompany a limited edition print version. News on the latter, along with pricing, has yet to be disclosed.

Matthew Hawkins is an NYC-based game journalist who has also written for EGM, GameSetWatch, Gamasutra, Giant Robot and numerous others. He also self-publishes his own game culture zine, is part of  Attract Mode , and co-hosts  The Fangamer Podcast . You can keep tabs on him via  Twitter , or his personal home-base,  FORT90.com .