AUSTIN, Texas — In a country that may be more politically fractured than ever, former Vice President Joe Biden has made it his mission to tackle what he says is "the only bipartisan thing left in America."
Biden spoke Sunday at the South by Southwest conference in Austin about his work with The Cancer Initiative, a program carrying on the work he started at the White House as part of the Cancer Moonshot Task Force.
The former vice president's passion for the issue is personal. His son Beau Biden, a former attorney general of Delaware, was only 46 when he died of brain cancer in 2015.
SXSW, an annual festival celebrating technology, music and film, may seem like an unusual crowd — but that seemed to be the reason why Biden went.
He told the attendees that the festival brings together "some of the most creative minds" in the world. That synergy, he said, is vital to making leaps in better understanding cancer, how to prevent it and how to manage it.
Two themes were stressed: hope and collaboration. Biden spoke of the need for people across all disciplines to break down silos, share research and work together toward a common goal.
Related: President Barack Obama Honors Joe Biden With Surprise Medal of Freedom
Highlighting how everyone has a role to play, Biden even shared how Amazon donated cloud storage space to house a database for researchers around the world to gain access to valuable information.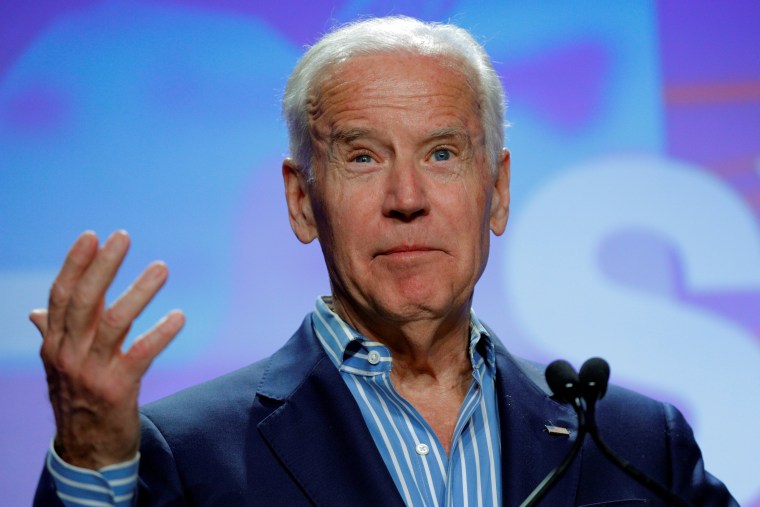 Biden said he's also eager to work with President Donald Trump and his administration on the cancer moonshot.
"I'm confident that the new administration, once it gets organized — and I'm not being facetious —will be as enthusiastic of ending cancer as we know it," he said.
After his speech, Biden stuck around for a half-hour talking to people in the audience, posing for photos and listening to personal stories about how cancer has touched people's lives.
Asked what he thinks of the health care bill designed to repeal and replace the Affordable Care Act, Biden's response was brief, but telling.
"Not a lot," he told NBC News.