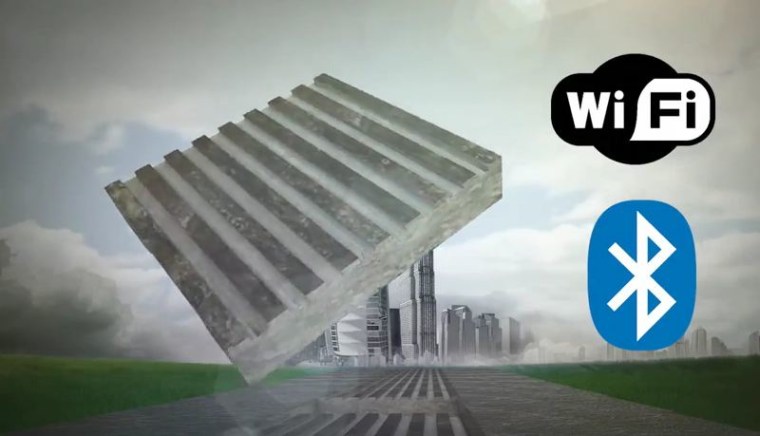 For better or worse, Main Street of that cute little vacation town you like to visit may soon be paved over with tiles that provide high-speed, wireless Internet access, and serve up apps designed to fill in tourists and locals with everything from area history and restaurant choices to hazardous conditions.
The iPavement tiles are the latest way for cities to provide wireless Internet access to their citizens and visitors as they are out walking about — something that's increasingly in demand in an age when most of us carry around computers in our pockets and purses.
Each stone measures about 16 by 16 inches square and 3 inches tall and has a broadcast range of 1,150 to 1,900 square feet. For effective coverage, the company recommends placing tiles no more than about 60 feet apart. Power and Internet access are provided by a 1,000-watt cable running beneath the street. 
An attraction for chambers of commerce to install the pavers appears the be ready-made apps that could include reference libraries, maps, event schedules, even coupons for local merchant discounts.
While the pavers may also mean you'll have even less of an excuse to ignore that urgent email from your boss while on vacation, they do join a list of creative ways to turn streets and sidewalks into something more than a surface to walk and drive on, including electricity-generating pavers debuting at the summer games in London. 

For an overview of the technology, check out the video below (in Spanish).
--Via Gizmag 
John Roach is a contributing writer for msnbc.com. To learn more about him, check out his website and follow him on Twitter. For more of our Future of Technology series, watch the featured video below.