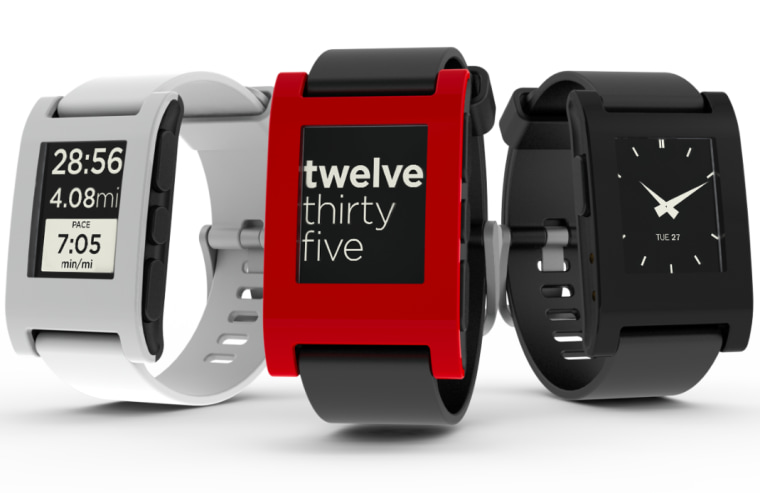 A snazzy-looking e-paper smartwatch is shattering all sorts of records on fundraising site Kickstarter right now.

The project, dubbed Pebble, not only hit the $1 million mark in barely a day, but now it has passed the $3.3 million funding record set by video game development team Double Fine.

At the time of this post, the Pebble project had nearly 25,000 backers, over $3.5 million in funding and 31 days left before fundraising efforts are halted.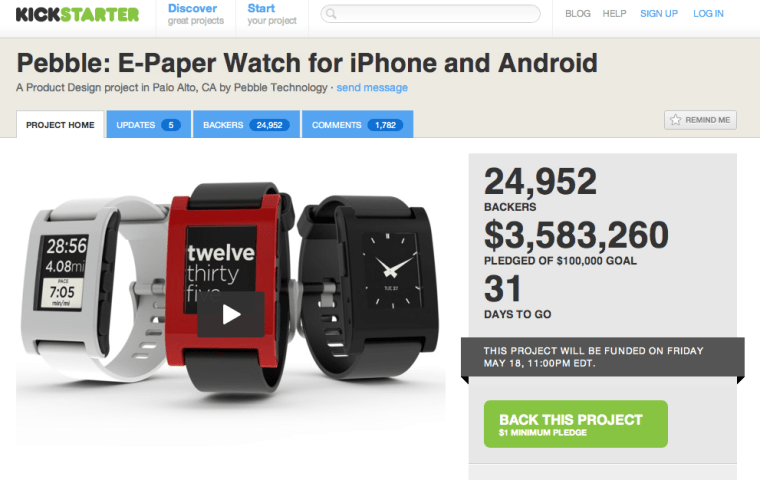 Not too shabby for a project which aimed to raise $100,000!

So what's this popular project all about anyway? Well, it's basically a companion device. The Pebble connects to your iPhone or Android smartphone using Bluetooth and alerts you of incoming calls, emails, messages and so on. The smartwatch can also use a bunch of apps in order to turn into a bike computer, golf rangefinder and more.

The Pebble is, according to the Next Web's Jon Russell, the fifth Kickstarter project to pass the seven figure mark. And, as msnbc.com's Matthew Hawkins pointed out, those highly successful projects could merely be the start of Kickstarter mania.

Want more tech news, silly puns, or amusing links? You'll get plenty of all three if you keep up with Rosa Golijan, the writer of this post, by following her on Twitter, subscribing to her Facebook posts, or circling her on Google+.