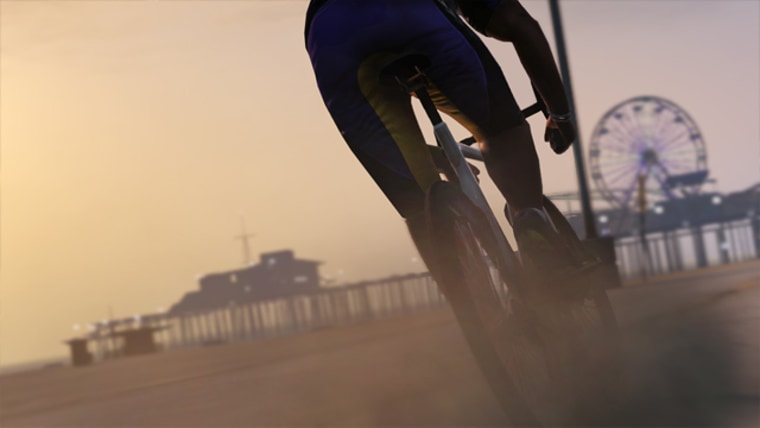 Rockstar Games has been playing coy with details about the newest installment in the famed Grand Theft Auto franchise, but the development company did offer a sneak peek at a few of the vehicles players will get to pilot in the forthcoming game.

Thanks to three screenshots released Monday, we know that there will be a variety of transportation modes coming to the series made famous/infamous for its carjacking action. As you can see from the above image, it it appears grand theft bicycling will be on tap.
Perhaps more exciting: The screenshot below reveals players will also get to jump into the cockpit of a jet. And, of course, there's the requisite sports car.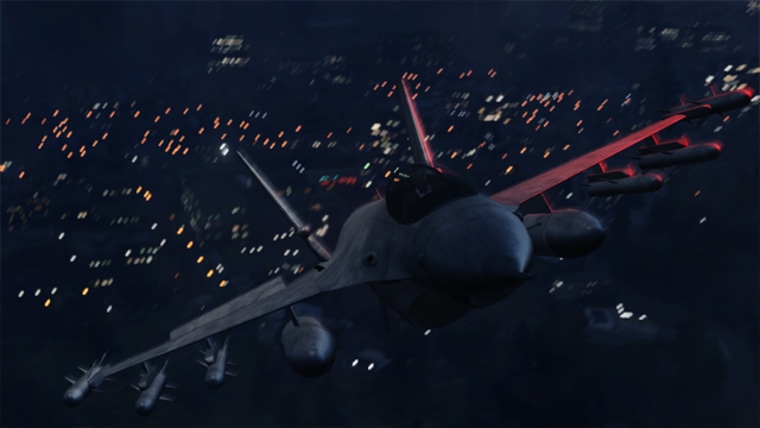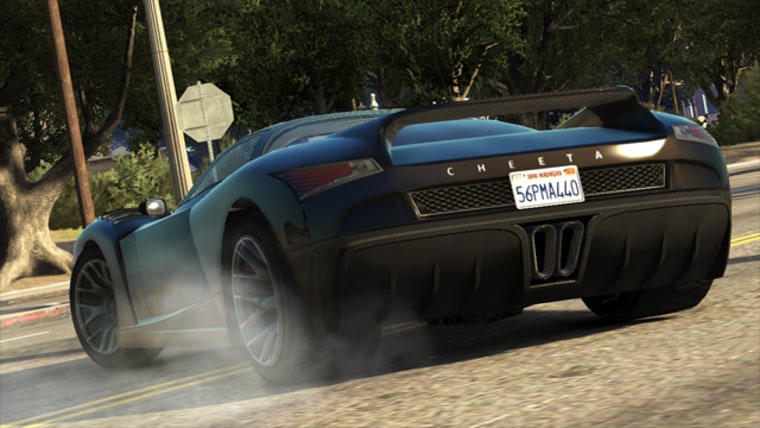 Rockstar and Take-Two Interactive have said that GTAV will return to the fictional Southern California setting of Los Santos and that the game will be "another radical reinvention of the Grand Theft Auto universe." But beyond that, a few more screenshots and the below trailer, we don't know much. 

Rockstar did promise that there is "more to come this week..." So stay tuned.

Winda Benedetti writes about video games for NBC News. You can follow her tweets about games and other things on Twitter here @WindaBenedetti and you can follow her on Google+. Meanwhile, be sure to check out the IN-GAME FACEBOOK PAGE to discuss the day's gaming news and reviews.