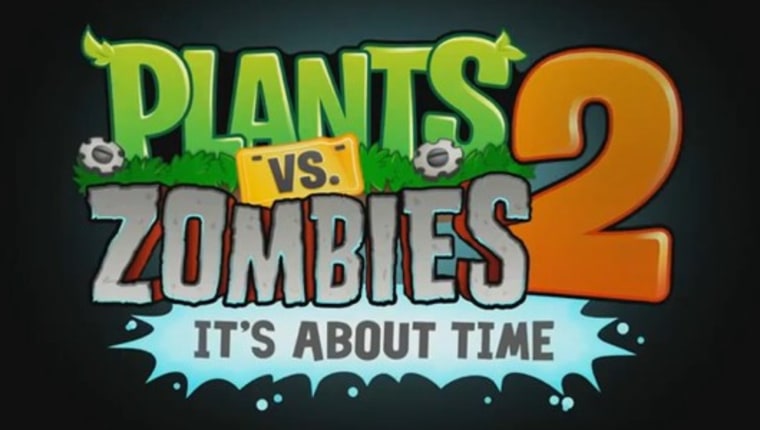 "It's about time."
That's what Electronic Arts and PopCap Games had to say Monday about the long-awaited sequel to the beloved "Plants vs. Zombies," a tower-defense style game that casts players as a strategic gardener fending off hordes of shuffling brain-hungry undead.
But, really, it was the players that were hungry. Since "Plants vs. Zombies" was first released for PC and Mac in 2009, the game has become one of the most popular video games in the history of the medium — garnering countless accolades and demands from fans that the game be introduced to every conceivable platform from iOS and Android to the PlayStation Network and Xbox Live Arcade. These ports came in due time, but what fans were really hungry for was more "Plants vs. Zombies." EA and PopCap, however, remained almost entirely silent about any new installment in the beloved zombie-killing and gardening franchise.
Until Monday, when PopCap quietly released a teaser trailer on YouTube poking fun at the feverish anticipation of "Plants vs. Zombies" fans.
After nearly a minute of irate and impatient monologues about the need for a new sequel, the title card "Plants vs. Zombies 2: It's About Time" drops into the frame.
"Yay! I can finally say it! PvZ 2: It's About Time is coming in July!" Stephanie Bayer, PopCap's community marketing manager for "Plants vs. Zombies," announced on Twitter.
EA and PopCap originally teased a possible "Plants vs. Zombies" sequel late last year, saying that it would launch in spring 2013. Unfortunately, shortly after the original announcement, PopCap was hit with a round of layoffs that left the studio and its most popular franchise in question. It seems that despite all of EA's continued layoffs and restructuring, the company is making sure to bring fans more of what they love most.
Watch the "Plants vs. Zombies 2" teaser trailer below.