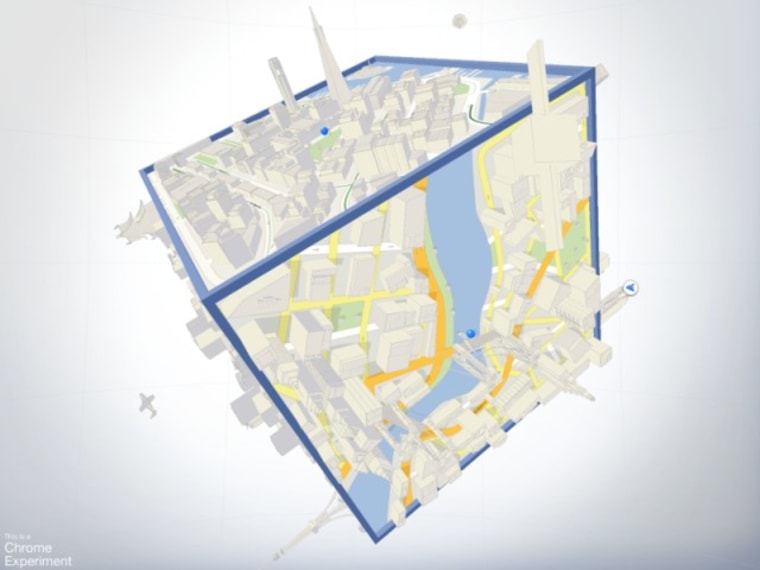 Google has been on something of a games kick this month. On April 1st there was Google Maps for NES, then last week the Zerg rush, and now we've got a Labyrinth-style 3-D map game. They actually teased it at the beginning of the year, and it's now available to play. I can think of worse ways to spend 10 minutes.
You'll be navigating the Google Maps location marker (the little blue ball) through the mean streets of New York, San Francisco, Paris, Tokyo and a couple more. It's a fun little distraction, though the level design could be more intuitive. That's not Google's fault, of course, but the fault of countless long-dead city planners: This is the real world you're playing on, after all.
As it's a promotional game, you'll be getting a refresher course on things like traffic and bike routes, which they've integrated with the eight levels for your further edification. Check out Google Maps Cube here.
Devin Coldewey is a contributing writer for msnbc.com. His personal website is coldewey.cc.