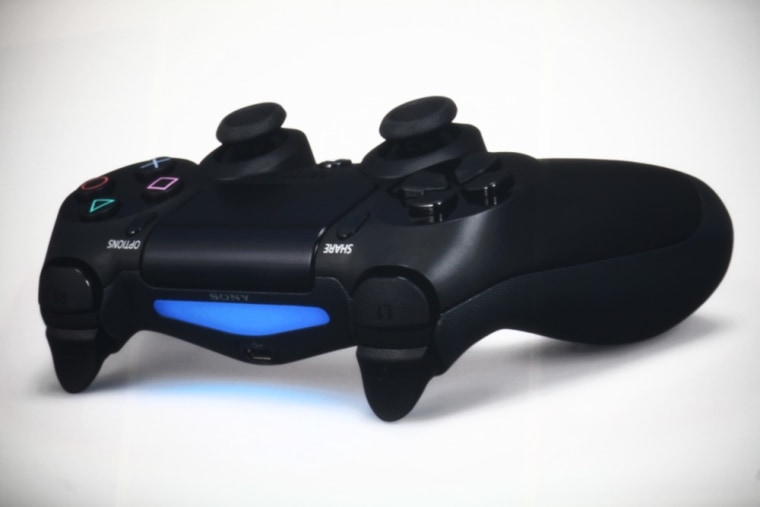 Today's Sony event announcing the PlayStation 4 brought confirmation to rumors of a sophisticated new controller that integrates traditional and motion controls in the same device.
The Dual Shock 4 controller looks more or less like the leaked pictures seen in recent leaks. It's similar to the old dual-stick setup with directional pad and buttons, but it adds a couple new features: A touchpad like the PlayStation Vita's on the front, and a light bar that acts both as a player indicator and a PlayStation Move-like motion controller.
There's a stereo camera that tracks the controller, but apparently not the players themselves. Also added was a "share" button that allows instantaneous review of the last few minutes of gameplay, from which the player can select a portion to upload. A live demonstration of how easy this is drew applause from the audience at the event.
Read more:Sony reveals PlayStation 4, first shot in the next console war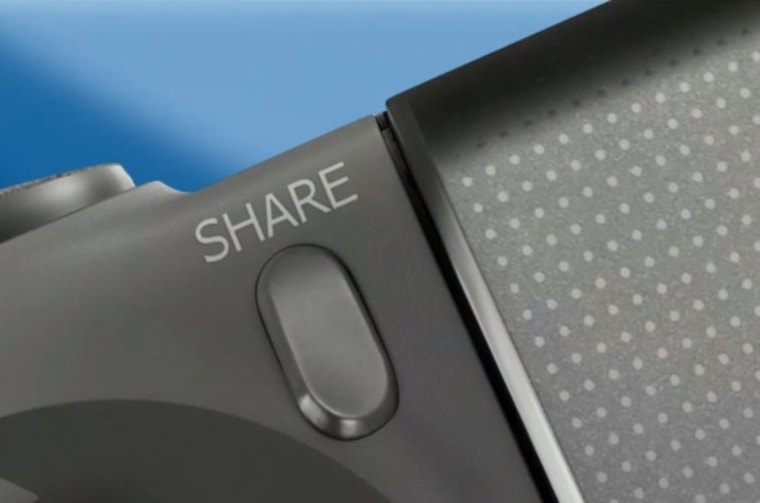 Sony claims to have improved both latency and the rumble function, so you'll have more responsive controls and more forceful feedback. A headphone jack completes the package, making headphone gaming easier.
One last bonus: If someone else is using the TV, you can stream games to the PlayStation Vita and use that as a controller instead.
Devin Coldewey is a contributing writer for NBC News Digital. His personal website is coldewey.cc.