'Pokemon Go' fans wanted to catch them all at the game's first festival, but there was just one problem: they couldn't.
Niantic, the company behind the blockbuster mobile game, organized a festival on Saturday in Chicago's Grant Park, charging eager fans $20 for the chance to catch rare Pokemon and hear from the game's executives.
The hotly anticipated festival sold out in half an hour, prompting some diehard fans to pay as much as $400 for scalped tickets.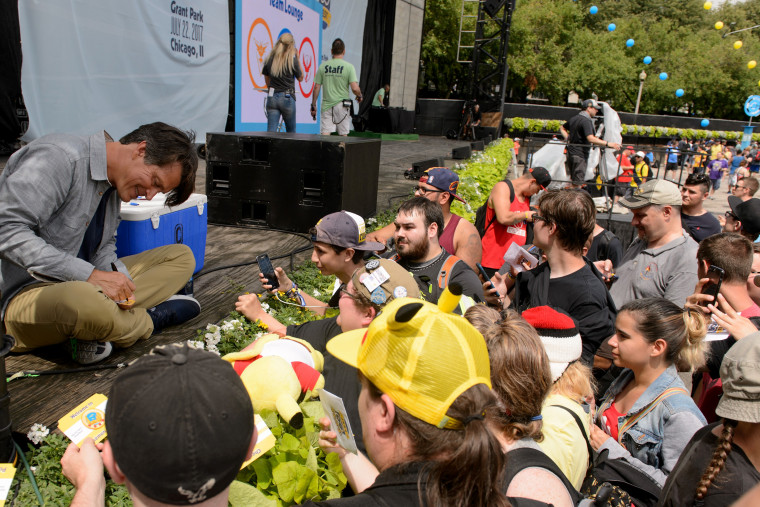 But what was supposed to be a day of celebration quickly turned into a technical nightmare with connectivity issues making the augmented reality game unplayable for many Pokemon fans.
"One is a network issue. One of the providers is trying to pump in some more bandwidth so that's something that we're working with them closely on," Mike Quigley Niantic's chief marketing officer, told the crowd.
"The other two issues are on the Niantic side. There's a crash bug issue that we've identified. I know some of you have had that issue, as well as an authentication issue, so we've got it completely pinpointed to those three things," he said, according to NBC Chicago.
Niantic apologized to Pokemon trainers in a statement and said it would send participants an email with instructions on how to receive a refund for their ticket.
"From everyone at Niantic, we apologize to all of the Trainers who came out to Pokemon Go Fest today. Although we were able to solve many of the technical issues, we were not able to offer every attendee a great experience," the company said in a statement.
Related: Pokemon Go Is Now the Biggest Mobile Game in U.S. History
In addition, attendees will receive $100 in PokeCoins, a currency used in the game to purchase virtual items to help in the quest to "catch them all."
Niantic also promised to add a Legendary Pokemon Lugia, which many had hoped to catch at the event, to each attendee's account.
While Niantic is trying to make things right with fans now, there was a very different mood on Saturday. Some players — many of whom traveled from out of state to the event — reported not being able to log into the game as early as 6 a.m. CT.
Niantic CEO John Hanke — who could have been the most popular guy at the event had the game been working properly — was instead greeted with boos as he took the stage to welcome trainers to the event.
On Twitter, the festival fail drew comparisons to another popular event earlier this year, the Fyre Festival, that turned out to not deliver on its promises. One photo even added a Pokemon on top of a now famous photo of the subpar cuisine offered at the Fyre Festival.