Nick Johnson was close to living up to his childhood dream of becoming a Pokemon master. He had captured all but a few of the remaining 142 monsters in the augmented reality reboot of the long popular game.
But try as he might, he couldn't seem to catch up to those remaining Porygons and Dratinis, so he finally gave up on using shoe leather and hired an Uber car to drive him around New York City before finally earning a spot in the gamer's hall of fame as the first player confirmed to have swept up all the monsters available in North America.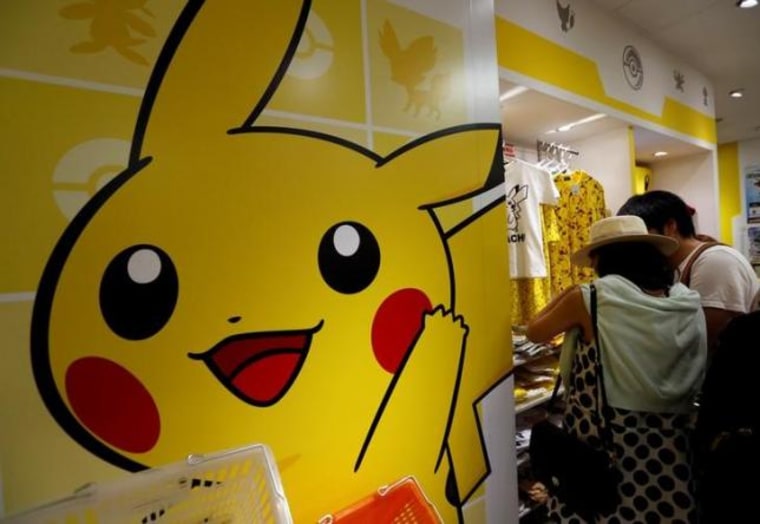 Unfortunately, other Pokemon Go players aren't quite as conscientious as Johnson, who works for a platform innovation company. There are growing reports of motorists staring at their smartphones as they drive around on their Poke-quests. One, in Baltimore, plowed into a police cruiser, while another slammed into a tree in Auburn, New York.
"Luckily the driver was not seriously injured, but this is an example of how easily accidents can occur when someone is engaged in the game and not paying attention," Shawn Butler, chief of police in the Rochester suburb, said in a statement.
The original Pokemon game became a worldwide sensation when it was first released 20 years ago. And it has remained wildly popular, according to industry data generating revenues of more than $46 billion by May of this year. That figure is growing even faster since the release of the new Pokemon Go augmented reality game early this month.
For those few who aren't at least somewhat familiar with the latest version in the franchise, players use their smartphones or tablets to get a digitally enhanced version of reality. Using the device's camera, players can spot Pokemon monsters as they suddenly appear, seemingly in the real world. Players also can acquire monster eggs and then move around to hatch them.
Read More: The World's Fastest EV? Rebuilt 1970s City Car Can Do a Quarter Mile in Less Than 10 Seconds
But the game requires fairly constant movement to keep up with all those critters, and that's been leading to a lot of accidents – pedestrians tripping over curbs and walking into traffic have been seriously hurt, according to authorities around the country.
"Kids don't just cross a highway," the mother of 15-year-old Autumn Dieseroth told Pittsburgh TV station KTAE after the girl was hit by a car. "This thing had her walking across a highway to find a Pokémon. When she called and said that she was hit by a car, I blamed the game, because she would not have been out of my house. My daughter is a hermit."
As dangerous as it might be chasing Pokemon monsters on foot, there's been a surge in car crashes as motorists keep their eyes on the little screen, rather than the road.
A 21-year-old driver in Rutland, Vermont was charged with driving under the influence, which might have been bad enough, but he was also chasing Pokemon monsters when he crashed into another car at an intersection over this past weekend.
"It's unfortunate to have to say these things," said U.S. Department of Transportation Secretary Anthony Foxx, as he began a speech at a cybersecurity conference in Detroit on Friday, but "people who are driving and using this app, and in some cases, even (while) walking, can endanger themselves.
"Nobody in this country should be using any app, including Pokemon Go, while driving," Foxx added.
Adding to the problems linked to the new Pokemon Go game, police are reporting that some players have been robbed, apparently lured by others who planted clues meant to attract victims they could then assault.
Authorities have also reported having to come to the rescue of a New Jersey woman who somehow wound up in a tree trying to catch some monsters. The game even caused a bit of an international incident last week when U.S. agents in Montana took a pair of boys from Alberta into custody after they walked across the border, apparently also looking for Pokemon monsters. The two were later released into the custody of their parents.
Read More: Automakers Can't Sacrifice Safety in Rush to Autonomous Driving, Warns Transportation Sec. Foxx