Mitch Lowe, the CEO of the subscription-based ticketing service MoviePass, is used to facing skepticism in Hollywood. As one of the co-founders of Netflix, he is all too familiar with the challenges of turning a disruptive business into a major player and household name.
MoviePass has been under intense scrutiny in recent months amid concerns about its long-term financial stability. Lowe, for his part, insists that reports of the company's demise have been greatly overstated. And he thinks the future is bright for his insurgent app.
He shared his thoughts with NBC News this week. Here is part of that conversation, edited for length and clarity.
NBC News: Helios & Matheson, the data firm that owns most of MoviePass, has had a tough time at the stock market this week. Do you feel like Wall Street has confidence in the company?
I'm really not the person to comment on those questions. I'm focused on the business and focused making a really great company, and I have 100 percent confidence in [Helios and Matheson CEO] Ted Farnsworth coming to the table to fund our growth despite what the market believes. I think people will be greatly surprised over the years on what we accomplish and what we're able to do.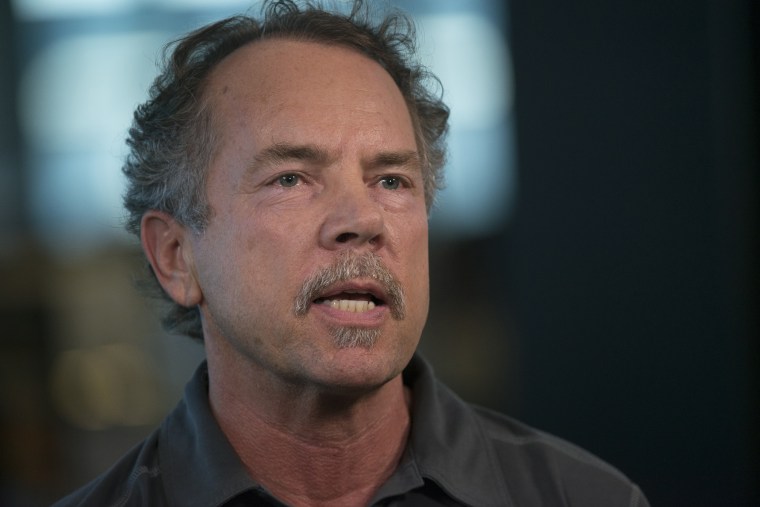 How would you respond to critics who are already writing the company's obituary?
[Laughs] I'd say they're going to be very surprised. Of course, I think they're wrong. I really have a hard time understanding why people don't understand how subscription businesses grow. You know what sometimes makes me mad? No one questioned 20 years of losses for Amazon. No one questions that Spotify has spent $8 billion on music royalties but only brought in $6 billion in revenue.
Spotify has lost billions of dollars. Amazon has lost billions of dollars. We're losing tens of millions of dollars, and people want to write us off. We are the fastest-growing entertainment subscription service ever. We're not well over 3 million subscribers and growing.
I think this is all generated by the big incumbent players who don't want to see us succeed. You can imagine who those are.
The big players in the industry, in the same way that Blockbuster tried to downplay Redbox and downplay Netflix, they are trying to both compete [with] and undermine our capabilities by putting this notion into the media that for some reason Spotify and all those companies can lose tens of millions, hundreds of millions, billions of dollars, yet MoviePass can't.
MoviePass is not the only ticket subscription service in the market. The biggest new entrant is AMC, which recently rolled out the Stubs A-List program. Can you comment on the new competition in the subscription space, particularly from AMC, the most dominant theater chain on the planet?
My mission is to re-energize moviegoing at the movie theater.
If you go back a year and look at the press, what they were saying about the future of going to the movies — everybody was doom and gloom, we're on a steady decline year over year.
But today, people are talking about the rebirth of the moviegoing business. It's up over 9 percent in the first half of the year. We believe we're responsible for an incremental 3 percent of the growth. We bought 6 percent of the tickets.
Let's say there's a future where, for whatever reason, MoviePass is not a player in the game. Do you feel like the movie industry will nonetheless move toward a subscription model, or will the entrenched players keep things the way they were?
I think that we have woken up AMC to understand that there are millions and millions of moviegoers who grew up on subscription and don't like the stress of trying to decide whether a movie [ticket] is worth $10. They want to be able to discover and explore going to the movies more often, and I think we're exiting this cocoon stage we've been in for the last 20 years and entering a more experiential phase where people do like to be more social and get out, go out with friends, laugh with 100 people around them.
I think, at the very least, we've woken up the giants to listen and respond to the changing trends.