Reddit CEO Steve Huffman said Thursday that he wants to bring an end to a user-led protest that has made large parts of the influential website inaccessible this week. Huffman said in an interview that he considering changes that would allow Reddit users to vote out moderators who have overseen the protest, comparing them to a "landed gentry."
The protest took down thousands of message boards, known as subreddits, starting Monday, and some communities say they plan to continue the action indefinitely. The action has been led by Reddit's unpaid, volunteer moderators, who have a high level of control over how their subreddits are run. Participating communities went "private," making them unviewable even to members. The protesters oppose changes that will most likely cut off their ability to access Reddit through third-party apps, and their action has hobbled much of the site. 
Huffman, also a Reddit co-founder, said he considering potential changes to Reddit's moderator removal policy to allow ordinary users to vote moderators out more easily if their decisions aren't popular. He said the new system would be more democratic and allow a wider set of people to hold moderators accountable. 
Reddit's current policy says moderators may be removed by higher-ranking moderators or by Reddit itself for inactivity or violations of Reddit-wide rules. They may also remove themselves. Many have held their positions for years.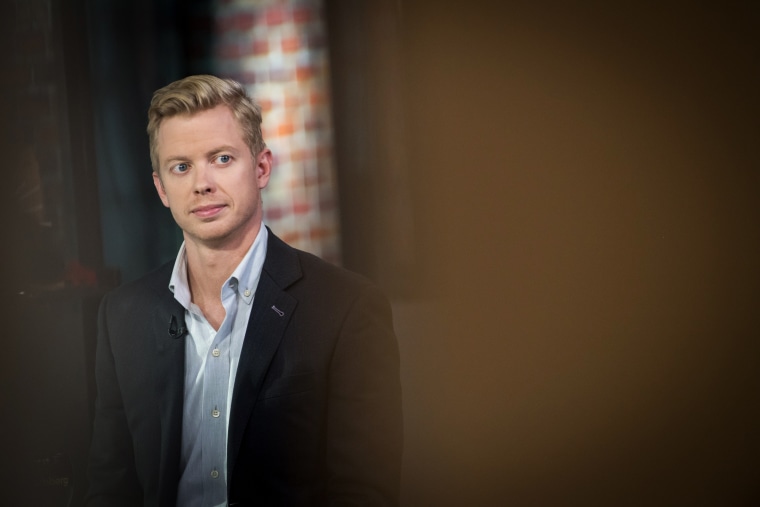 "If you're a politician or a business owner, you are accountable to your constituents. So a politician needs to be elected, and a business owner can be fired by its shareholders," he said. 
"And I think, on Reddit, the analogy is closer to the landed gentry: The people who get there first get to stay there and pass it down to their descendants, and that is not democratic." 
Moderators have argued that the high level of control over their communities is well-deserved because of the hours of free labor they've put into making and enforcing rules on their subreddits. Any plan to reduce their influence might result in another backlash. 
In the interview, Huffman also praised the cost-cutting by Twitter owner Elon Musk, calling the reduced headcount there an example of how a social media site can be profitable without the massive revenue of a company like Google.
Huffman, who co-founded Reddit 18 years ago this month, said he believes the leaders of the protest may have had popular support when it started Monday but have lost most of it since. 
One change that is "really important," he said, "is making sure that, for example, the protests, now or in the future, are actually representative of their communities. And I think that may have been the case for many at the beginning of this week, but that's less and less the case as time goes on." 
He said about 80% of Reddit's top 5,000 communities are back open after what was supposed to have been a two-day content strike Monday and Tuesday. But moderators of some of the biggest subreddits — including the most populous of all, r/funny — have extended their protests by remaining inaccessible in "private" mode. 
"Our core concerns still aren't satisfied," blackout organizers wrote in a post this week titled "The Fight Continues," explaining their extension. "Reddit has been silent since it began, and internal memos indicate that they think they can wait us out." 
Huffman said those decisions should, in effect, go to votes of members. 
"What I'm suggesting as a pathway out is actually more democracy," he said. "We've got some old, legacy decisions on how communities are run that we need to kind of work our way out of." 
He gave no timeline for any changes, saying more subreddits might end their protests voluntarily first. "I think most will get there through their own natural decision-making process, and so we're letting that play out," he said. 
Huffman said he wasn't considering changes that would centralize power within Reddit as a company, such as having Reddit's paid staff take on more of the duties of moderation. 
This week's rebellion is a response to part of Reddit's plan to succeed as a business. Reddit has for years been among the most popular sites on the internet, with passionate users and a major impact on internet culture, but it hasn't made anywhere near the profit of services that are otherwise its peers in tech, such as Instagram and YouTube. 
Huffman has said Reddit isn't profitable, and in Thursday's interview he said its annual revenue is less than $1 billion. Meta, the owner of Instagram and Facebook, reported revenue last year of $116.6 billion. 
To boost revenue and reduce costs, Reddit plans to begin charging other businesses more money for access to its application programming interface, or API, the software that allows apps to talk to one another. 
That is expected to kill off apps like Apollo or RIF, formerly Reddit Is Fun, which some people use instead of Reddit's own app to access and post on the site. Those competing apps often are ad-free. 
Huffman said he has no sympathy for the competing apps that want to use Reddit's content while avoiding advertisements, the primary source of money used to support the site. 
"It costs a lot of money to run an app like Reddit. We support ours through ads. And what we can't do is subsidize other people's businesses to run a competitive app for free," he said. 
He declined to speculate on the timing of a potential initial public offering of stock, or IPO. 
"I want to get there some day when the market is ready and the business is ready. We'll get there when we get there," he said. 
Reddit users who don't want the site to change aren't realistic, he said. 
"Looking back on Reddit 18 years ago, it was a bunch of 20-something techno-libertarians in America — 98% dudes, by the way. I know because I was one of them," Huffman said.  
Huffman said, however, that he'd like some form of revenue-sharing. 
"I would like subreddits to be able to be businesses if they choose," he said, adding that's "another conversation, but I think that's the next frontier of Reddit." 
While Huffman said his decisions around the protest and API changes are about the company's bottom line, losing the faith of Reddit's moderators could also come at a cost.
Research published last year by three computer scientists estimated that volunteer Reddit moderators spent at least 466 hours every day on the work. If they were paid at $20 an hour, the expense would equal $3.4 million, or 3% of Reddit's revenue from 2019, the study concluded. 
Reddit's volunteer moderators, or "mods," were responsible for removing 58% of content last year that violated the site's policies, according to the company. Reddit staff members, or "admins," removed 39%, while author deletion accounted for the rest. 
When moderators have been removed, it occasionally makes headlines. Last year, a moderator of r/antiwork was removed after having given an interview to Fox News that some considered tone-deaf. In the subreddit r/wallstreetbets, which had set off a series of Wall Street trading frenzies, moderators battled one another for control in part over the possibility of a movie deal.