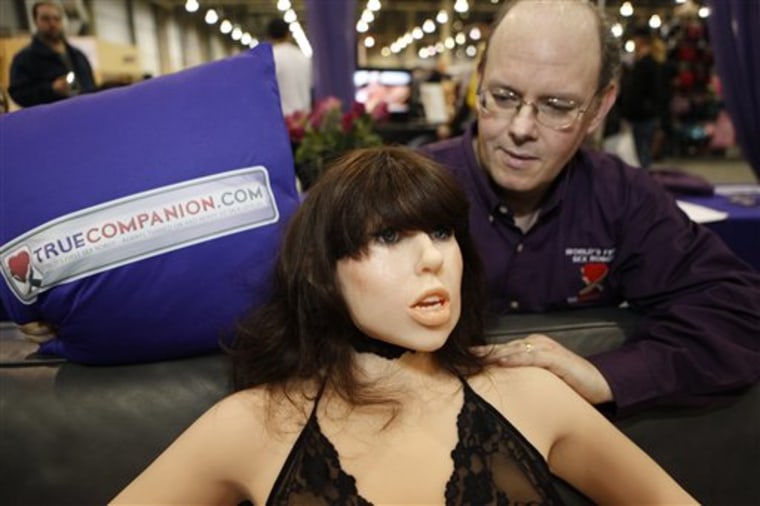 Robotic sex won't just blow your mind, it may curb many of society's ills, says a new paper that envisions Amsterdam's red light district staffed by androids that perform a full menu of sexual services. 

Lap dances and intercourse with robot prostitutes could help combat human trafficking and the spread of sexually transmitted diseases while teaching us to be better lovers, according to the arguments laid out in the May issue of the journal Futures. 

"Sex robots are absolutely inevitable," Michelle Mars of the Victoria University of Wellington's Victoria School of Management in New Zealand and a paper co-author told me in an email. "In fact, they already exist."

One such robot, US Roxxxy, a $7,000 to $9,000 interactive doll that was unveiled at an adult entertainment expo in 2010, can be programmed with different personalities such as frigid Farrah and wild Wendy, Mars noted.

She and co-author Ian Yeoman envision next-generation robots with human-like skin and moves that could replace flesh-and-blood sex workers and revitalize tourism in Amsterdam, the city famous for tolerance of prostitution and soft drugs, such as marijuana.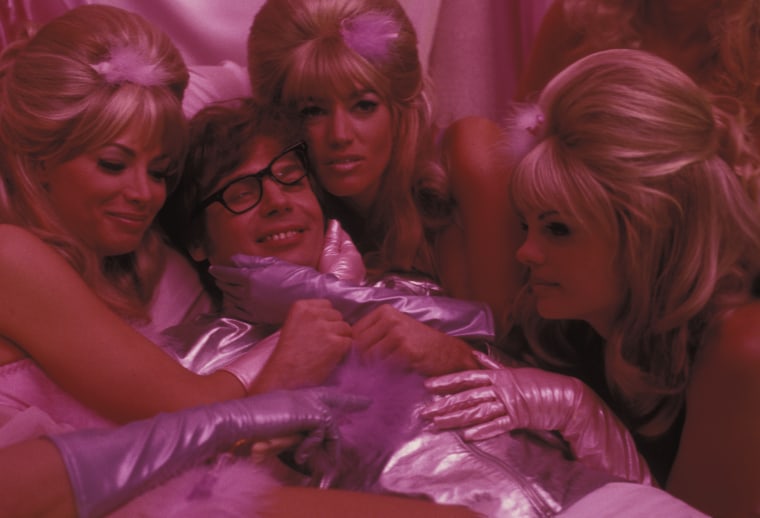 These robot-sex workers of the future will be made with bacteria resistant fiber and could be flushed for human fluids between uses, providing a guarantee that no diseases would be transmitted between customers, the paper notes.

"Human prostitution will still be around. It's the oldest profession and won't be thwarted by robot alternatives," Mars said. "It's just that high-quality alternatives where the robots are indistinguishable from humans will cut down the profitability of human exploitation."

In other words, the option of safe, high-quality sex with a human-like robot will put a dent in the demand for the real thing, which in turn will curb human exploitation and trafficking.

Given society's growing reliance on technology and what the authors call a "liminal paradigm" -- that is, a culture increasingly "characterized by ambiguity, openness and indeterminancy" -- sex with a robot won't sound nearly as weird or creepy by 2050 as it does today.

"People will demand, expect, perhaps even be addicted to liminal experience," Mars said. "We will want new experiences that challenge us and move us to new personal spaces. Experience will become the new luxury and sex robots will be a way to gain that."

What's more, the authors add that robots will be so good at their job that they could serve as a gateway to "mind-blowing sex that few people currently experience." This, in turn, will make more people open to sex with a robot. And this leads to the final question Yeoman and Mars leave readers to ponder:

"Robot sex is safer sex, free from the constraints, precautions and uncertainties of the real deal, but regardless of how good the sex is, will we always continue to think of it as something less than fully human?"

Hat tip to Discovery News

John Roach is a contributing writer for msnbc.com. To learn more about him, check out his website and follow him on Twitter. For more of our Future of Technology series, watch the featured video below.