After two bungled recalls — and three months after Samsung killed production of the fire-starting Galaxy Note 7 smartphone — the South Korean company is now ready to explain what went wrong.
The company said at a news conference Monday morning in South Korea that two separate problems with its lithium-ion batteries were to blame for the fires, which led to two unprecedented recalls of the smartphone.
Samsung made the unprecedented decision in October to stop production of the Note 7 and issued a second recall after some customers reported that their replacement devices were still catching fire.
DJ Koh, president of mobile at Samsung, said that during the aftermath, the company worked to replicate the incidents and "complete a detailed analysis," according to a translator at the news conference.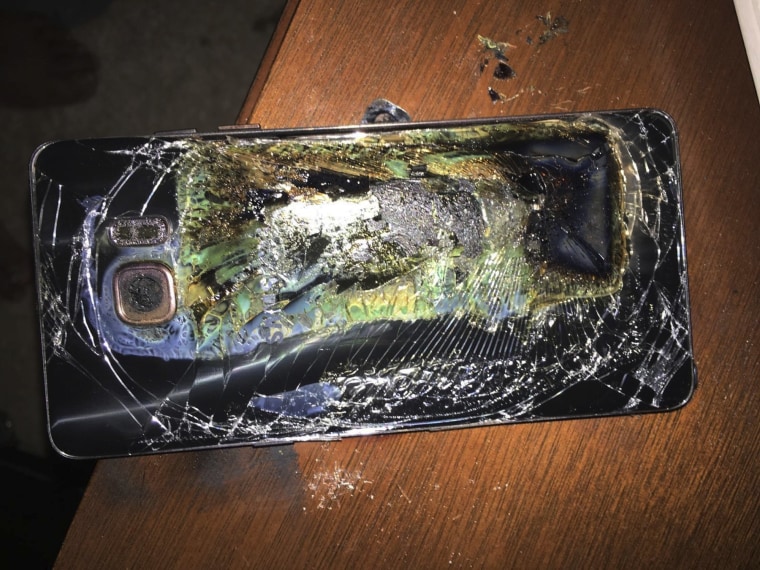 In the case of the first battery, Samsung pointed to a design flaw in the upper right corner that, in some cases, caused the positive and negative tabs to break down, resulting in a short circuit.
The second battery, which came from another manufacturer, was apparently faulty because of a welding defect that could cause the battery to catch fire, it said.
The news comes as Samsung is preparing to reveal its fourth-quarter earnings results Monday at 7:30 p.m. ET, which will cover the period that was arguably the most blemished in Samsung's history.
Related: Galaxy Note 7 Battery Disaster Knocks Billions Off Samsung's Profits
The U.S. Consumer Product Safety Commission recall covered 1.9 million phones in the United States. Globally, to date, 96 percent of the 3 million phones that were sold have been returned, Samsung said.
Related: Samsung Is Making Remaining Galaxy Note 7 Phones Useless
The Galaxy Note 7 launched Aug. 19 in markets including the United States, with the company touting its iris security scanner as one of its standout features. However, the flagship phone soon turned into a serious fire hazard that was blamed for a number of fires and injuries.