SAN FRANCISCO — In the hours after a tech executive was stabbed to death on a street in San Francisco with no clear suspect, billionaire Elon Musk led a charge on Twitter, where fellow tech executives and wealthy investors said they were fed up with violent repeat offenders' getting away with crime in the biggest U.S. tech hub. 
On Thursday, it became clear that their interpretation of the killing had been wrong. 
City officials said at a news conference that the tech executive, Bob Lee, was murdered not randomly but by a man he knew, and San Francisco's chief prosecutor called out Musk by name for having jumped to conclusions. 
District Attorney Brooke Jenkins said Musk was reckless when he suggested within hours of the killing that "repeat violent offenders" were involved. 
"Reckless and irresponsible statements like those contained in Mr. Musk's tweet — that assumed incorrect circumstances about Mr. Lee's death — served to mislead the world in its perceptions of San Francisco," Jenkins said.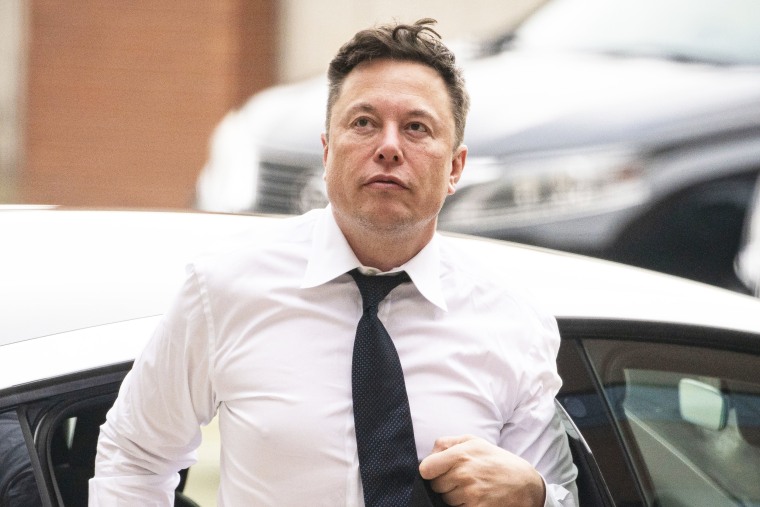 The statements, she continued, "also negatively impact the pursuit of justice for victims of crime, as it spreads misinformation at a time when the police are trying to solve a very difficult case." 
Musk, the country's wealthiest person, according to the Bloomberg Billionaires Index, did not immediately respond to a request for comment sent to Twitter, where he is the CEO and majority owner. 
Musk responded to Lee's killing with a tweet April 5 replying to another user who said Lee had been a friend.
"Violent crime in SF is horrific and even if attackers are caught, they are often released immediately," Musk wrote.
He added that the city should take stronger action to incarcerate repeated violent offenders, and he tagged Jenkins' Twitter account. 
Lee's death and Musk's tweet added fuel to what has become a particularly contentious topic in San Francisco. Debates about crime, drugs and homelessness and the city's response to them have become flashpoints, with some in the tech and startup community rallying to push for change. That community helped recall the previous district attorney, Chesa Boudin, who was attacked for seeking alternatives to incarceration. 
San Francisco has logged 13 homicides this year, matching last year's tally in the same time frame, according to police department data. Robberies and assaults have also stayed relatively consistent over the past year.
San Francisco Police Chief William Scott said in an interview with NBC News on Thursday that "every homicide is important," but that Lee was a notable person, which elevated media coverage of the case.
"Some of the things that were said because of this case, I think were a little bit unfair," Scott said. "It's one case. And I believe this would have happened anywhere."
Musk was not alone in rushing to offer an opinion about Lee's killing and its broader significance for San Francisco. Matt Ocko, a venture capitalist, called San Francisco "lawless" and said the "criminal-loving city council" had "literal blood on their hands." 
Michelle Tandler, a startup founder who often tweets about crime, said the killing was part of a "disturbing crime wave" that justified calling in the National Guard. Michael Arrington, the founder of the news site TechCrunch, tweeted that he hated "what San Francisco has become." 
And investor Jason Calacanis, rejecting a call to wait for the facts, said the city was run by "evil incompetent fools & grifters who accomplish nothing except enabling rampant violence." 
Calacanis tweeted Thursday that he stood by his earlier view, "independent of any one of the thousands of violent crimes that occur every month." Arrington, Ocko and Tandler did not immediately respond to requests for comment. 
Rival interpretations of the killing had also played out in the news media, with the San Francisco Chronicle cautioning that violent crime was relatively low in the city, while The New York Times put the "lawless" quotation in a headline. 
Mayor London Breed noted at Thursday's news conference how the case had received wide attention. 
"There has been a lot of speculation and a lot of things said about our city and crime in the city," Breed said, praising the patient work of prosecutors and police. 
Jenkins said people would have been better off waiting for more facts before they weighed in with broad declarations. 
"We all should and must do better about not contributing to the spread of such misinformation without having actual facts to underlie the statements that we make. Victims deserve that, and the residents of San Francisco deserve that," Jenkins said.