Silicon Valley's biggest open secret — the unacceptable treatment of women — is being thrown into the spotlight this year after a number of women have bravely spoken about their experiences.
At its best, Silicon Valley is a hotbed of talented people with fresh ideas that can change the world. At its worse, it is a place where easy money, inexperience and power can change a person's behavior.
The problem extends beyond Uber, which pledged big changes to its workplace culture following an investigation by former Attorney General Eric Holder into the mishandling of sexual harassment claims in the workplace.
Related: Uber CEO Travis Kalanick Resigns After Demand From Investors
Sexual harassment is pervasive, with one survey earlier this year reporting 60 percent of women in tech saying they had received unwanted sexual advances. Called "Elephant in the Valley," the survey included over 200 women with at least 10 years of experience working in technology. The majority of respondents — 91 percent — live in the San Francisco Bay Area/Silicon Valley.
A bevy of male venture capitalists have fallen this month after a number of women — fed up with the inappropriate behavior — decided to share their stories.
Binary Capital, a prominent Silicon Valley investment firm that includes Snap in its portfolio, came under fire last month after a report from The Information cited six businesswomen who said they had received inappropriate advances from Binary Capital partner Justin Callback, who has since left the company.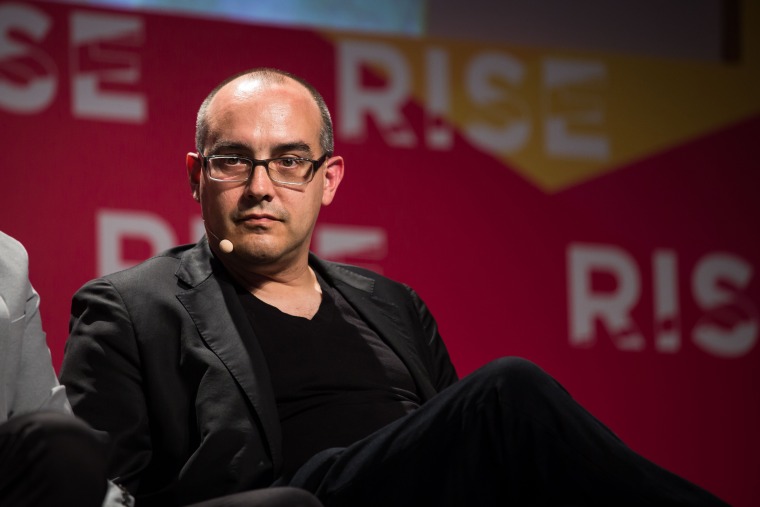 Dave McClure, the co-founder and former CEO of start-up accelerator 500 Startups, was called out by the New York Times for telling a potential female hire, "I was getting confused figuring out whether to hire you or hit on you."
Entrepreneur Cheryl Yeoh shared her experience with McClure in a blog post, writing how he kept filling up her drink and stayed behind at her apartment after her other guests left. She said McClure propositioned her. After she denied his advances, Yeoh said he "pushed himself onto me to the point where I was backed into a corner, made contact to kiss me, and said something along the lines of 'Just one night, please just this one time.'"
She said she got McClure to leave her apartment, but was stuck in a difficult position.
"I couldn't be upset with him because I had to preserve our relationship as we were supposed to sign a contract that week," she told NBC News' Megyn Kelly.
McClure apologized earlier this month in a post titled: "I'm a Creep. I'm Sorry."
"I made advances towards multiple women in work-related situations, where it was clearly inappropriate. I put people in compromising and inappropriate situations, and I selfishly took advantage of those situations where I should have known better," McClure wrote. "My behavior was inexcusable and wrong."
The report has left Silicon Valley reeling, with many wondering who in the industry is being complicit and turning a blind eye to unacceptable behavior. But it's not just about calling out bad behavior — it's also about creating positive change.
Time for Industry-Wide Changes
Reid Hoffman, the co-founder of LinkedIn and a prominent Silicon Valley investor, issued a call for "decency" and said it's time to do something.
"This is entirely immoral and outrageous behavior. And it falls to us to stand with you, to speak out, and to act," Hoffman wrote.
While human resources departments may cover unsavory behavior within a company, female founders seeking funding from male investors don't have the same protections.
Hoffman suggested one way to fix this could be through creating an industry-wide HR function where unacceptable behavior can lead to consequences.
But perhaps the easiest way — if there ever was an easy way — is for people to have zero tolerance for sexual harassment, he said.
"Any VC who agrees that this is a serious issue that deserves zero tolerance — and I certainly hope most do think this way — should stop doing business with VCs who engage in this behavior," he said. "This behavior occurs in our industry not just because some believe it's no big deal, but also because those who do find it unacceptable don't do enough to actively discourage it."
The National Venture Capital Association, the trade group many Silicon Valley VC firms belong to, is also asking publicly for ideas on how to root out bad behavior and report it within the industry.
Some of the key themes being discussed include an industry-wide code of conduct, new HR policies, training, and some sort of overarching tool where bad behavior can be reported.
"Just as we believe diverse teams make better decisions, we also believe that a variety of ideas on how best to accomplish this will lead us to a better plan," wrote Bobby Franklin of the National Venture Capital Association, in a blog post. "We all have a role to play and we encourage anyone who wants to contribute to join the association and be a part of the solution."