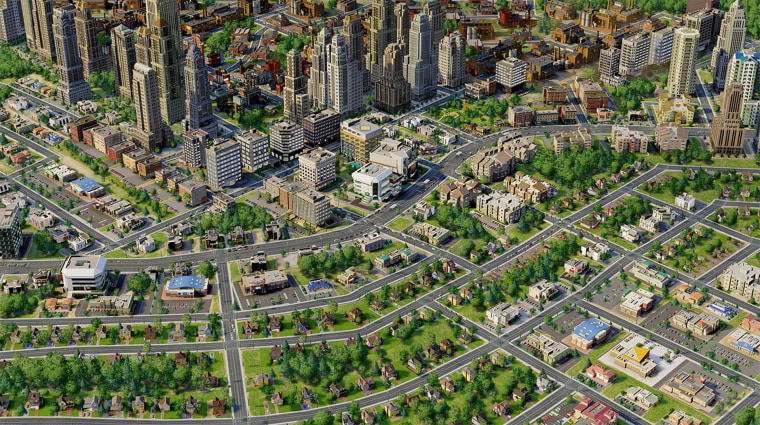 Just when Maxis thought it was safe to go back into the "SimCity" source code to patch some of its controversial new game's hiccups, Will Wright, the company's co-founder and creator of the original "SimCity" series, dropped a bombshell on his former employer.
Speaking in an interview with the gaming site GameIndustry International, Wright, who first created "SimCity" more than 20 years ago and left Electronic Arts (EA) in 2009, called the less-than-auspicious launch of the new "SimCity" game "inexcusable."
"I feel bad for the team," Wright said of his former colleagues at Maxis. "I could have predicted - I kind of did predict there'd be a big backlash about the DRM [digital rights management] stuff. It's a good game; I enjoy playing it a lot. It was kind of like, 'EA is the evil empire,' there was a lot of, 'Let's bash EA over it.'"
Maxis and EA landed in hot water almost immediately after "SimCity" launched in March. While "always-online" requirements have sparked inevitable controversy for everything from standalone games like "Diablo III" to gaming hardware like the new Xbox console, "SimCity" faced an additional problem: the very same always-online requirement that frustrated gamers was also overwhelming EA's servers and causing the game to crash. Despite issuing an apology for the game's poor launch performance, Maxis and EA refused to budge on "SimCity's" always-online requirement.
Wright told GameIndustry International that this obstinacy in the face of pervasive performance issues was what made Maxis and EA's errors so glaring.
"That was basically inexcusable, that you charge somebody $60 for a game and they can't play it," Wright said. I can understand the outrage. If I was a consumer buying the game and that happened to me, I'd feel the same."
Wright noted that "SimCity" may be suffering from a "perception" problem since players expected the game, like all of its predecessors in the series, to be able to run offline. But the fact that many players and critics showed that "SimCity" ran fine (if not better) when it wasn't played online certainly didn't help its producers make their case.
Wright's comments came just as Maxis confirmed that a third update for "SimCity" would be released this week. According to the developer's patch notes, the new update will focus primarily on improving the game's traffic simulation — a feature that was criticized by many reviewers and players for causing bugs and leading to miles-long traffic pile-ups. The developer has still remained silent about a potential offline mode for "SimCity," however.
Yannick LeJacq is a contributing writer for NBC News who has also covered games for Kill Screen, The Wall Street Journal and The Atlantic. You can follow him on Twitter at @YannickLeJacq and reach him by email atylejacq@gmail.com.