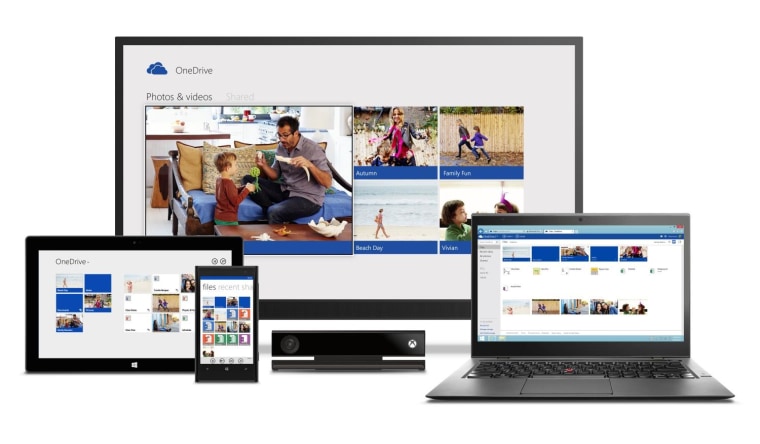 Microsoft's SkyDrive becomes OneDrive today, but it's not just a change in name — some new features will be making their debut as well. For most, however, the switch should be fairly unnoticeable.
The iOS, Android, and Windows Phone apps, as well as the PC and web interfaces, will all reflect the new name by the end of the day — you may have to upgrade the app manually.
Android users will also get the camera backup service iOS users have enjoyed for several months — the popular feature, found on several cloud services, automatically uploads pictures taken on your phone to the cloud, letting you delete the local copies or just be assured there's a backup somewhere. Signing up for camera uploads also adds 3 GB to the 7 GB of space every user gets free, so it's definitely worth a try.
Videos are also getting an upgrade: big, high-definition footage from fancy cameras may not load quickly enough on a 3G connection or slow Wi-Fi, so OneDrive will compress the video on the fly if it needs to, picking the best size to stream to a user based on their connection speed.
Beyond that, the new cloud drive should be more or less indistinguishable from the old one (the name change is on account of trademark objections from Britain's Sky broadcasting). In honor of the launch, 100,000 users will also be randomly selected to receive 100 GB of space to use for a year, so if you've been thinking of giving Microsoft's cloud storage service a try, today is a good day to do so.