The smoke has yet to clear from Samsung's Galaxy Note 7 fiasco, but analysts are already predicting a "battle royale" between the world's largest smartphone maker and its longtime rivals.
"It comes down to new releases and innovations — that has been the key to [Samsung's] success over the past few years," Daniel Ives, senior vice president at Synchronous Technologies, told NBC News. "Now the question is, will this be a speed bump or a brick wall in terms of their innovation curve?"
Samsung announced on Tuesday it would stop production of the Galaxy Note 7 and urged all customers to turn in their devices for a refund or to exchange them for another smartphone. The unprecedented move came after some customers reported their replacement devices were still catching fire.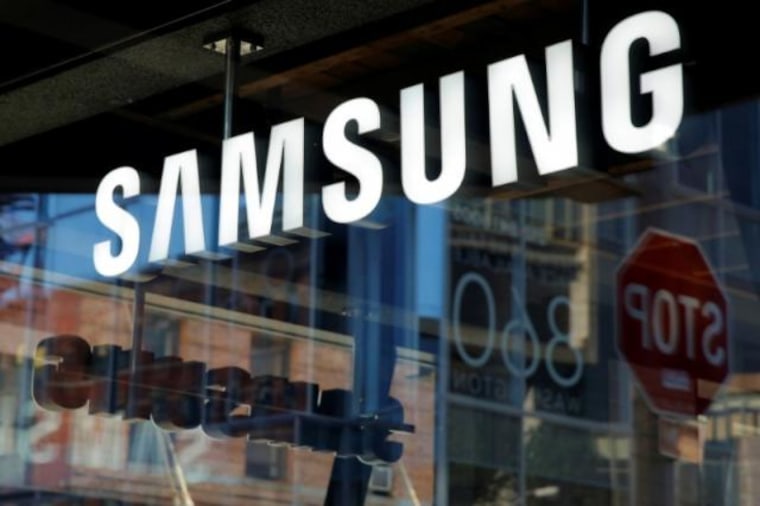 Related: So You Still Have a Galaxy Note 7? Here Are Your Options
A Samsung representative told NBC News on Thursday the company will "continue to investigate the reported cases involving the Note 7 and will share more information when we can."
The smartphone industry and customers will be looking to Samsung to share what went wrong, why it happened and how they'll prevent it from happening again, Patrick Moorhead, principal analyst at Moor Insights & Strategy told NBC News.
"Samsung will need to do what doesn't come naturally, and that's to be fully transparent. Samsung is a very protective company in that they want to protect their company secrets from prying eyes," he said.
Those "secrets" include a history of being ahead of the curve in smartphone innovation, whether it was making a phone water resistant, quick charging or the first-of-its-kind iris scanner in the Galaxy Note 7, allowing users to unlock their phone with their eyes.
Ives said he doesn't believe this setback will stifle Samsung's innovation; however, he said "it's about correcting the problem, putting a toe in the water before they jump back in the ocean."
In the short term, the fallout over the too-hot-to-handle smartphone is expected to slow momentum the company had in gaining market share against its next closest competitor, Apple, Ives said.
Related: Here's How You Can Safely Clean Your Smartphone
When it comes to worldwide market share, Samsung has 22.6 percent while Apple has 11.6 percent, according to second quarter figures released by the International Data Corporation.
"That is why the next three to six months are critical not just for Samsung, but for competitors to see who benefits and loses in this smartphone battle royale that has been going on," Ives said.
One beneficiary — with perfect timing — may be Google. The company's Pixel smartphone, which runs on the same Android operating system as Samsung, is set to begin shipping to customers later this month.
Ivan Feinseth, chief investment officer at Tigress Financial Partners, told NBC News he believes Apple, Google and Motorola are the main players who stand to gain in the short term with Galaxy Note 7 owners looking to buy another premium phone.
"Just as this was happening, Google launched the Pixel and Pixel XL, which has a 5.5-inch screen, making it more similar to the Note 7," he said.
Related: Samsung Slashes Third-Quarter Profit Estimate After Pulling Plug on Note 7
Moorhead said he believes Samsung's other premium offerings, including the Galaxy S7, S7 Edge and S7 Active are also viable options.
"It's not like they don't have high-quality products to sell," Moorhead said. "Short term, I expect primarily LG and Motorola to benefit, as Note 7 customers chose Android in the first place. Apple could benefit a bit, but I see other Android vendors benefiting more."
While the Galaxy Note 7 has secured a place in the tech hall of shame, all of the analysts NBC News spoke with agreed it shouldn't have a long-term impact on Samsung's mobile business.
"Consumers have short memories and will buy next product they like," Feinseth said. "Everyone has one mistake here and there, so I don't think it's that damaging."