Rejoice, emoji lovers! You will soon be able to communicate even more concepts without resorting to words or punctuation: More than 250 new symbols are on their way after being announced by Unicode, which standardizes the emoji system.
The Unicode Standard is a huge set of characters and codes to represent them — a resource that lets different devices and software communicate those symbols to each other. Without such a character set, it would be difficult to ensure that when you write a dollar sign or bird emoji, others are seeing the same thing.
Sign up for top Technology news delivered direct to your inbox
The latest update brings the standard to 7.0, and among the many additions and fixes to the system are a great number of emoji, most of which "derive from characters in long-standing and widespread use." Here are a few you might useful:
Chipmunk
Upwards rocket
Satellite
Dagger knife
Old PC
Golfer
The rest (274 total) are listed at the website Emojipedia.
Of course, just because they're supported doesn't mean they suddenly appear on everyone's phones. The codes for these symbols are now standardized, but Apple, Google, and others still need to create the actual icons that represent them. A few, pictured below, appeared on the Unicode blog post.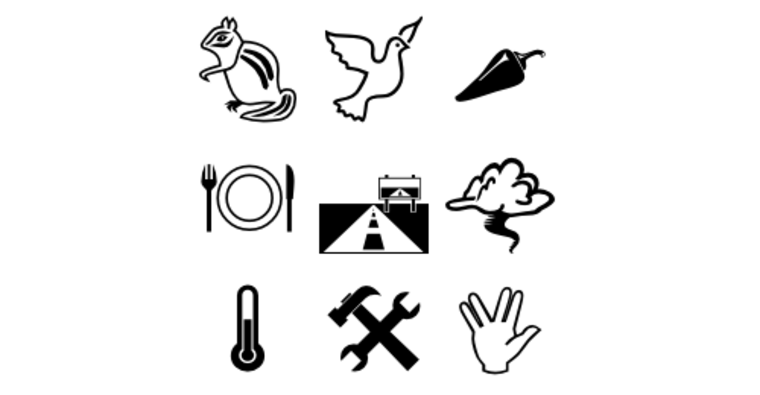 Notably, the update does not bring many, if any, more diverse faces and skin tones to the icon set. Users have complained of the fact that most of the expressions and faces are clearly white-skinned; rumors earlier this year suggested this update would bring more races and groups into the mix. Apple even said it was "working closely" with Unicode to make those additions.
While there are now black pointing hands and some nods to various religions, the emoji world does appear, for now, to be about as monochromatic as ever.
Still, it's a fairly sensitive topic and the Unicode Consortium, which maintains the standard, may be holding off on diversity until they can do it comprehensively and properly.