If the speculation holds true, the next iPhone may be too skinny for the traditional headphone jack.
The potential change is something that has many people wondering how the absence of the 3.5 mm headphone jack could impact some of the ways people use their iPhones -- and what it will do to the multi-billion dollar market for headphones.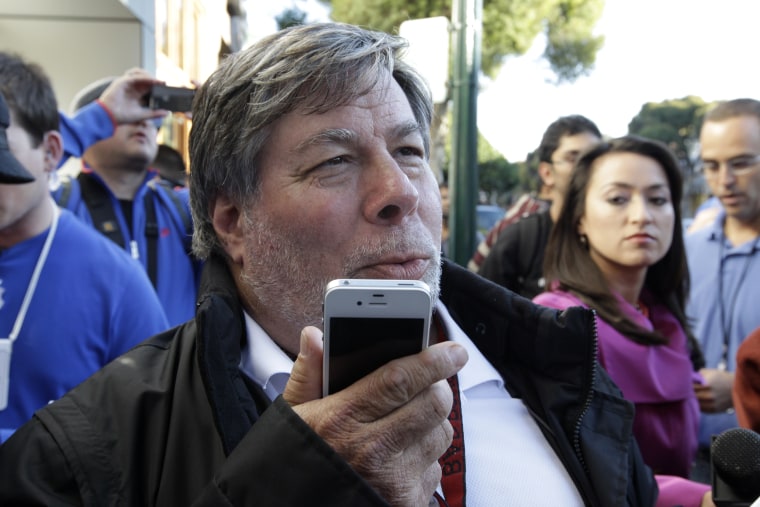 Ben Wood, director of research at CCS Insight, a UK-based firm covering the mobile world, told NBC News if the rumors are true, "it could trigger an intense period of innovation on headsets."
"With a more intelligent connection to headsets either via Apple's Lightning connector, USB-C or Bluetooth, there is tremendous scope to add sensors that could monitor activity, heart rate and more," he said. "It also could see a shift towards high-resolution music."
Read More: Thief Dressed Like Apple Employee Lifts $16K in iPhones
While Apple hasn't commented on any of the rumors, it's believed the lack of a traditional headphone jack would require Bluetooth headphones or an adapter to plug in to the phone's lightning port.
Steve Wozniak, who left Apple in 1985, told the Australian Financial Review he believes the potential change, which Apple has not confirmed, would "tick off a lot of people."
"I would not use Bluetooth … I don't like wireless. I have cars where you can plug in the music, or go through Bluetooth, and Bluetooth just sounds so flat for the same music," Wozniak told the newspaper.
Patrick Moorhead, an analyst at Moor Insights & Strategy, told NBC News that Apple has a record of innovating by eliminating features people thought were really important. "There is always this painful transition period, which came along with floppy drive, CD-ROM and even the iPhone's non-replaceable battery."
"The reason there is so much ire about this is people know Bluetooth headsets are horrible," Moorhead said. "Also, if you lose your headphones, you can't go to the gas station and buy that $5 pair of headphones."
With a possible announcement coming as early as next month, Wood said this could also be an opportunity for Apple's Beats brand, which the company acquired in 2014 as part of a $3 billion deal.
"Apple is well placed to offer a more advanced suite of headsets by exploiting the Beats brand," he said. "If the 3.5mm jack disappears, expect a new line of intelligent headsets to accompany a future iPhone launch."