After months of intense speculation, Sony has revealed the successor to the PSP and PSPgo game devices it currently offers. It is code named NGP or Next Generation Portable.
At a press conference in Tokyo Wednesday night, Sony unveiled the NGP and announced that it will offer 3G and Wi-Fi connectivity, a 5-inch OLED touch-screen with four times the resolution of the current PSP screen, a touch pad on the back of the device as well as two analog sticks for in-depth game control.
The device, which will be launched during this coming holiday season, will also have a quad-core CPU, front and rear cameras, motion sensing capabilities and a built-in GPS, announced Kaz Hirai, President of Sony Computer Entertainment. Meanwhile, game titles will be loaded onto the machine via a new medium — "small flash memory based cards."
Sony did not reveal how much it would charge for the Next Generation Portable.
The new device will be up against some serious competition from Nintendo's forthcoming portable game machine — the 3DS — which launches in the U.S. in March as well as competition from Apple's iPhones, iPod Touches and iPads, which have become powerful players in the portable gaming biz.
But while Nintendo will be making its mark by offering a gadget that lets people play games in 3-D without the need for glasses, it's clear Sony plans to set itself apart by offering a powerful machine that can provide big console-like gaming experiences on the go.
President of SCE Worldwide Studios, Shuhei Yoshida, told the audience at the Tokyo event that the NGP's graphics are of PlayStation 3 quality, reported game blog Kotaku, which had reporter Brian Ashcraft on site and live blogging from the event.
Yoshida also revealed some of the games that would be available for the device: "Killzone," "LittleBigPlanet," "Little Deviants," "WipeOut," "Resistance," and hit game "Uncharted" among them.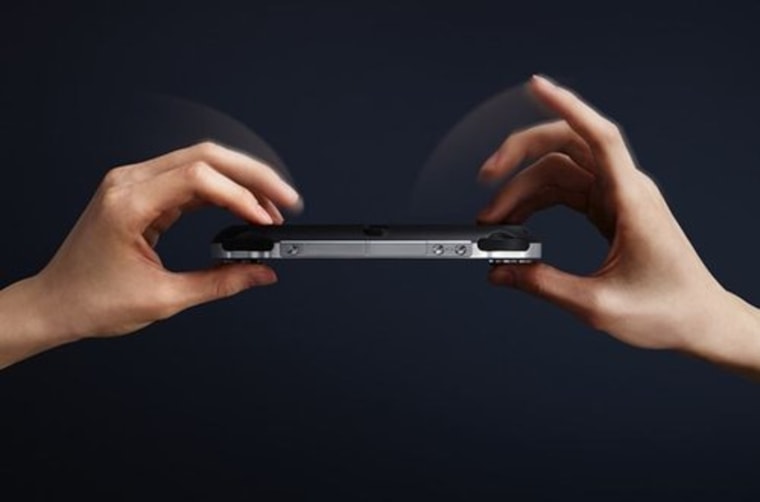 Meanwhile Toshihiro Nagoshi from Sega showed off "Yakuza 4," which previously appeared on the PlayStation 3. Philip Earl from Activision announced that "Call of Duty" would be coming to the NGP. And famed "Metal Gear" creator Hideo Kojima demonstrated "Metal Gear Solid 4: Guns of the Patriots" running on the NGP. In fact, Kotaku reports it looked almost as good as it did on the PS3.
"This game used the model data and environments from PS3, and it was exported directly to NGP," Kojima said, adding, "On NGP, we can enjoy the same quality as the PS3."
Indeed, Tim Sweeney from Epic Games, showed just how powerful the NGP will be by showing the Unreal Engine 3 operating on the device.
"This is made possible by Sony's multi-core GPU," he said, "which is roughly four times as powerful as any portable we've previously seen."   
The NGP certainly isn't a small device. Sony calls it a "Super Oval Design" which is meant to be comfortable for long play sessions, according to Sony's Jeff Rubenstein, who live blogged the event via the PlayStation Blog. And at 182 mm by 18.6 mm by 83.5 mm, it is larger than the current model PSP 3000. In fact, for a look at just how big it is, check out Kotaku's visual size comparison here.
But that large size makes room for some serious screen space. The touch pad on the back of the device is the same size as the OLED screen on the front, so the location of the player's finger on the back is mapped directly to the game screen on front, Yoshida explained during the press event. The combination of two touch surfaces allows for unique touch, grab, trace, push, and pull game actions, he said.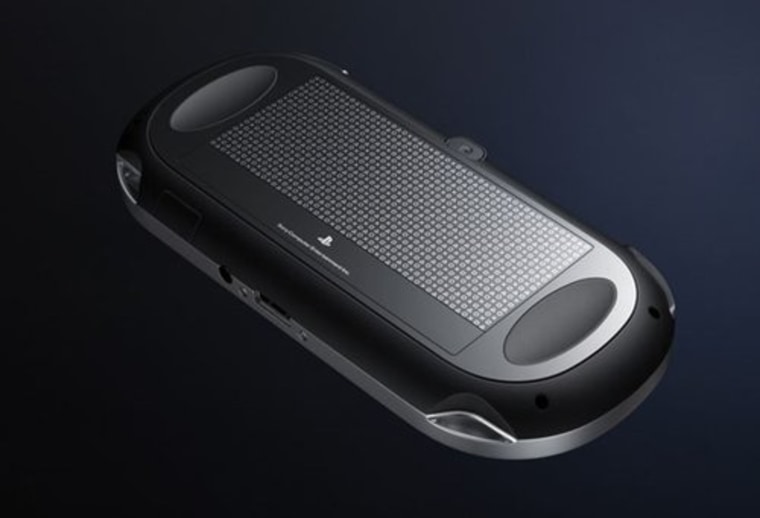 One thing the new Sony game gadget will not have is the Universal Media Disc drive found in the current model PSPs (though not used in the PSPgo devices). The disc drive has been removed from the NGP, which means the new machine will not be able to play the disc-based games many current PSP owners have collected. Sony did not make it clear how or if there would be a way to transfer gamers' UMD games to the new system.
This could be a big negative for some gamers — those who want to be able to play their stockpile of old games on their new device. But the UMD slot had to go some time and the good news is the NGP will be backwards compatible with downloadable PSP games. Also, the two analog sticks featured on the NGP should help soothe any UMD grumpiness. They are sure to be a big hit with seasoned gamers who want them for proper console-style gameplay movement and in-game camera control.
One thing Sony did not reveal during its Wednesday night event was the Sony Ericsson Xperia Play phone — aka the PlayStation Phone. Early on Wednesday, Engadget announced that the phone is a real deal and that they had got their hands on one, offering pictures and hands-on impressions of the hybrid smart phone/gaming device.
Sony is expected to finally reveal that device in mid-February at the Mobile World Congress taking place in Spain.
Meanwhile, Sony did announce Wednesday that it will release PlayStation Suite which will make more casual and bite-sized downloadable PlayStation content available on Android smart phones and tablets. (For more on that, check out this link.)
"The world of portable has undergone a huge change since the release of PSP," said Hirai. "We as a platform holder must address the constant changes in the market."
For related stories see:
Android getting games from Sony
Sony's PlayStation phone is for real
Nintendo 3DS launching on March 27 for $250
Winda Benedetti writes about games  for msnbc.com. You can follow her tweets about games and other things right here on Twitter.