"Star Wars" filmmaker George Lucas didn't use a Jedi mind trick to get approval for his museum in the Windy City. Instead, he promised Chicago Bears fans more parking spots.
The Chicago City Council voted on Wednesday to approve the zoning proposal for the 300,000-square-foot Lucas Museum of Narrative Art, which will be located near Soldier Field.
The zoning approval calls for more parking and tailgating spots for Chicago Bears fans, as well as public green space along Lake Michigan.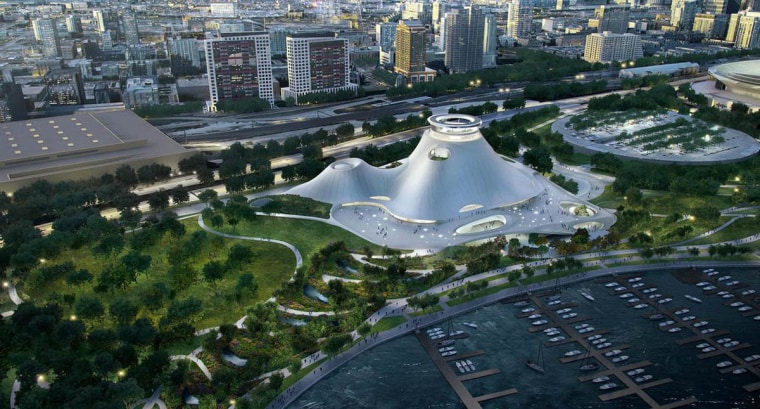 "The Lucas Museum of Narrative Art will be an incredible addition to Chicago's Museum Campus," the city's mayor, Rahm Emanuel, said in a statement.
So why not set up near Skywalker Ranch in Northern California? Lucas' wife, Mellody Hobson — who currently serves as president of financial firm Ariel Investments — is from Chicago.
The non-profit group Friends of the Parks continues to oppose construction of the museum, calling it "confiscation of public land" by a privately held museum.
Right now, the museum is scheduled to open in 2019, provided it gets all of the necessary permits. Yes, "Star Wars" fans, there will be memorabilia from Lucas' movies there, as well as artwork, sets, and props from other films.