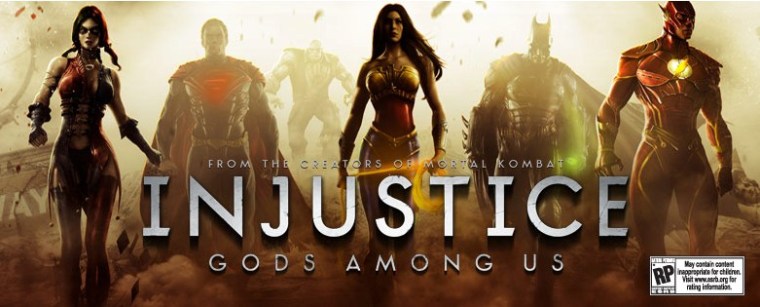 Holy fierce fisticuffs, Batman! Warner Bros. Interactive and DC Comics have just revealed a new game in the works called "Injustice: Gods Among Us" -- a game that will let players take some of their favorite superheroes and super villains into some seriously super battles.
Developed by NetherRealm Studios -- the folks who brought us the famed Mortal Kombat fighting games -- "Injustice" will feature the likes of Batman, Harley Quinn, Solomon Grundy, Superman, The Flash, Wonder Woman among others.
According to the press release, the forthcoming game will be the start of new fighting franchise and one that that "introduces a deep, original story." The game's creators say it will be set in a world "where the lines between good and evil are blurred" and will feature "epic battles on a massive scale."
The game is scheduled to launch in 2013 for the PlayStation 3, Xbox 360 and forthcoming Wii U machines. Meanwhile, according to the game's newly launched website, more will be revealed soon. And with the video game industry's biggest conference -- the Electronic Entertainment Expo -- taking place in Los Angeles next week, it's a good bet we'll get a better look at "Injustice" then.
Until then, check out the announcement trailer below:
Winda Benedetti writes about games for msnbc.com. You can follow her tweets about games and other things here on Twitter or join her in the stream here on Google+. And for more video game news and reviews be sure to check out the In-Game Facebook page right here.