T-Pain really likes technology. You can tell by the way he Auto-Tunes everything and also, because Toshiba totally hired him to remix their laptop.
"It' ain't hardcore unless it's hexacore!  Mega gigabyte, son!"
Sigh ... That never gets old.
Anyhoo … T-Pain really likes Facebook too … at least his latest tattoo indicates such. The Grammy-winning hip-hop artist shared a picture of his new ink on Twitter today, with this explanation "I get a tatt every time I come to Hawaii. I think this ones pretty sweet, unless facebook shuts down soon 0_o"
"Like" the new tatt or not (get it?!), give T-Pain credit for understanding the risks. Unlike this guy: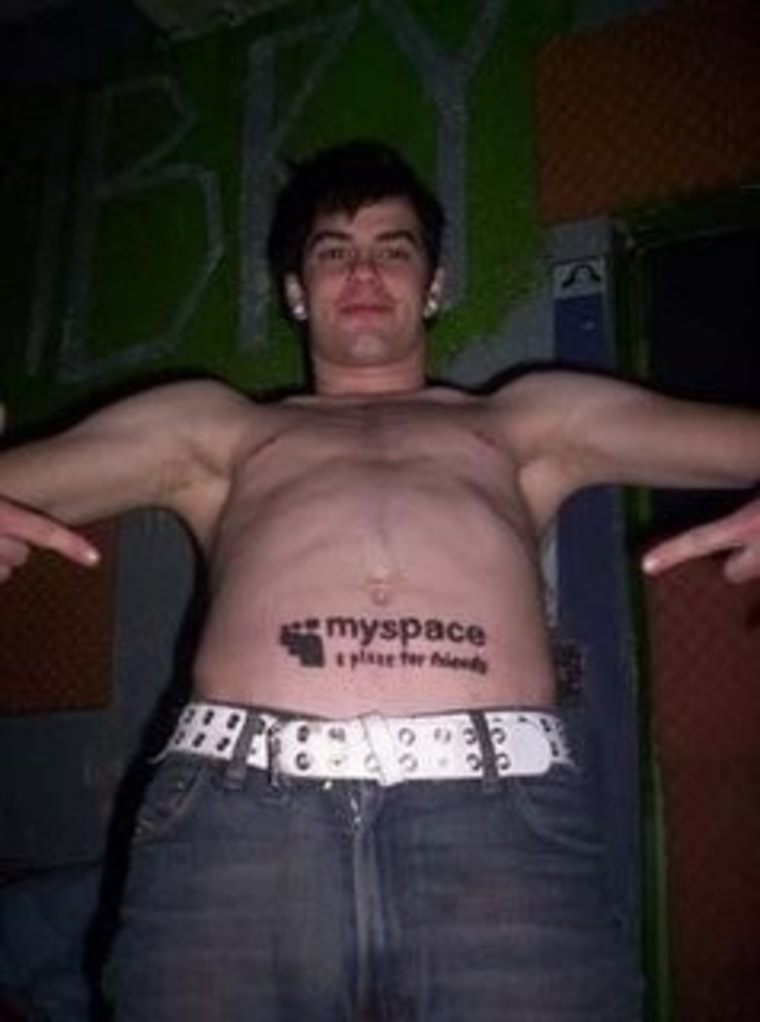 In closing, here's that Toshiba commercial, because like I said, it never gets old. (He's talking and gesturing wildly while eating a sammich! When is that ever not funny?!)
More stories about the annoying way we live now:
Helen A.S. Popkin writes about the Internet ... a lot. Follow her on Twitter and/or Facebook.