Let's hope in the future some poor guy isn't known as Prisoner 72215, the one who is doing time for taking a Samsung Galaxy Note 7 on an airplane.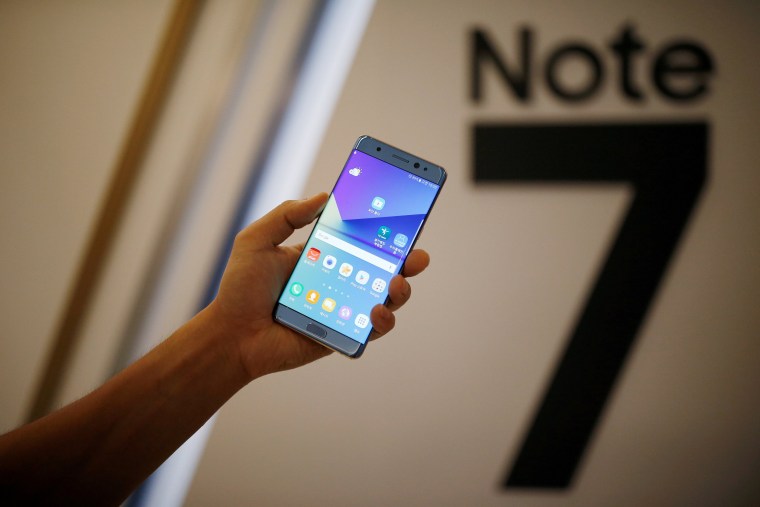 The U.S. Transportation Department issued an emergency order Friday banning the phones from airplanes. A look at the fine print reveals that taking one of the fire-starting smartphones on the plane could land the perpetrator among the ranks of felons.
Related: You Think Samsung Is Bad? Check Out These Other Recalls
Anyone caught with a Galaxy Note 7 on an airplane could face up to 10 years in prison and could be liable for penalties of up to $179,933. It's a steep price to pay for an $850 phone.
While it's unclear whether a future case would be aggressively prosecuted, it's still not worth risking your safety or that of those around you by taking the banned phone on an airplane.
If you still have a Galaxy Note 7, your best (and safest) bet is to return it where you bought it for a refund. You can also contact Samsung or the retailer that sold it to you to get a prepaid, fireproof box to return the phone by mail. Samsung has a list of phone numbers here. I
A Samsung representative told NBC News in a statement that the company is also "providing support to Galaxy Note7 owners by exchanging their devices or refunding them in a wide range of places, including at some of the most frequently visited airports around the country."
"These on-site reps are there to help customers with last minute travel support and can be located by calling the Galaxy Note7 hotline at 1-844-365-6197," the representative said. "But we urge all Galaxy Note7 owners to exchange their device or obtain a refund before they arrive at their airport. We know this is an inconvenience to our customers but their safety has to remain our top priority."
It also pays to return the phone — Samsung is offering a $100 credit for anyone who chooses another phone in the Samsung family. Those who choose another device will still get at least a $25 credit for their trouble.