In the wake of the Charlottesville protests, technology companies are aggressively cracking down on hateful content that violates their terms of service.
GoDaddy pulled the plug on a neo-Nazi website after the group posted an article mocking Heather Heyer, the paralegal who died after a white nationalist protester plowed his car into the crowd in Charlottesville. When the group moved to Google, the technology giant was quick to boot it off its own servers.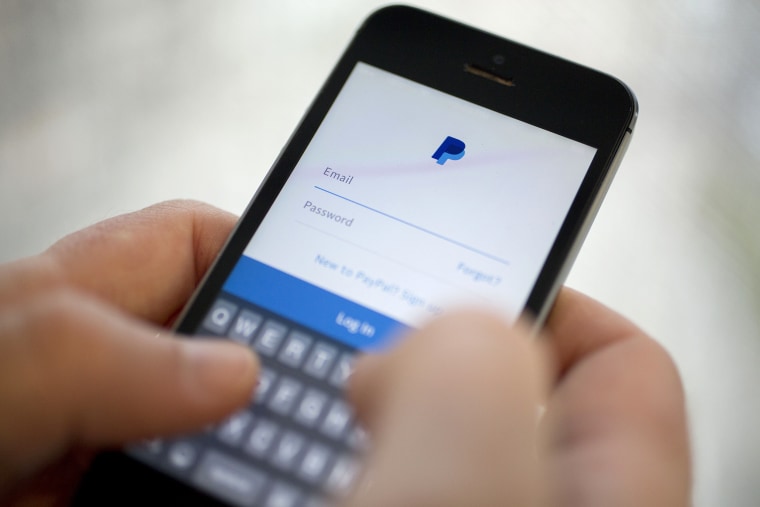 Related: Twitter Users Are Outing Charlottesville Protesters
They're not the only ones who are taking a stand against neo-Nazis, white supremacists, white nationalists and others espousing hate on the internet.
While people were donating on GoFundMe to a campaign benefiting Heyer's family, several campaigns were added to the platform to help pay legal fees for James Fields, the man charged with Heyer's murder.
Bobby Whithorne, a representative from GoFundMe, told NBC News the crowdfunding site immediately removed "multiple campaigns for James Fields and we will continue to do so if other campaigns are created." He said those campaigns had not raised any money.
"White nationalists and neo-Nazis cannot use GoFundMe to promote hatred, racism, or intolerance, and if a campaign violates GoFundMe's terms of service, we'll remove it from the platform," he said.
PayPal is also cracking down on hate sites using its platform. A statement from PayPal said the company "has a longstanding, well-defined and consistently enforced Acceptable Use Policy that governs our approach to this issue."
"Regardless of the individual or organization in question, we work to ensure that our services are not used to accept payments or donations for activities that promote hate, violence or racial intolerance. This includes organizations that advocate racist views, such as the KKK, white supremacist groups or Nazi groups," said a statement from the company.
If PayPal becomes aware of a website or organization that could be in violation of these policies, the company said a "highly trained team of experts" will evaluate each instance on a case-by-case basis. This includes looking at the website and associated organizations before ultimately making a recommendation as to whether the site in question should continue to be allowed on the platform.
Other fundraising websites, including IndieGoGo and Kickstarter, told Reuters they hadn't detected any fundraisers for Fields, but said they had policies that wouldn't allow it on their platforms.
While companies had previously been cautious to decide whether something toes the line between free speech and violating their terms of service, a GoDaddy representative said the article about Heyer crossed a line.
"Given their latest article comes on the immediate heels of a violent act, we believe this type of article could incite additional violence, which violates our terms of service," a GoDaddy representative said.
Google said the hate site violates its terms of service, so it would also be cancelling its domain.