Embattled blood-testing start-up Theranos will close all its clinical labs and Wellness Centers, chief executive Elizabeth Holmes revealed in a public letter to "stakeholders."
The move came after months spent "assessing our strengths and addressing our weaknesses," she said in the letter that outlined a new focus for the former Silicon Valley darling.
The closures would impact about 340 workers in Arizona, California and Pennsylvania, "many of whom have devoted years to Theranos and our mission," Holmes said. Reuters reported that this was a 44 percent staffing cut, with the company employing about 790 full-time workers.
Theranos would now focus its "undivided attention" on its miniLab platform, Holmes said, adding, "Our ultimate goal is to commercialize miniaturized, automated laboratories capable of small-volume sample testing, with an emphasis on vulnerable patient populations, including oncology, pediatrics, and intensive care."
Theranos' miniLab is a self-contained laboratory that allows a robot to run a number of tests on samples. The miniLab contains different modules that allow it to conduct a series of tasks that traditionally would require multiple, separate machines.
Related: Walgreens Cuts All Ties With Embattled Theranos
Holmes said in August that the miniLab was "invented consistent with our core design philosophy of minimizing the number of steps, especially pre-analytical steps, that have to be performed manually."
The move appears to be a dramatic downsizing of Holmes' ambitions to offer hassle-free blood-testing direct to the public — an ambition driven in some part by Holmes' own childhood fear of blood tests.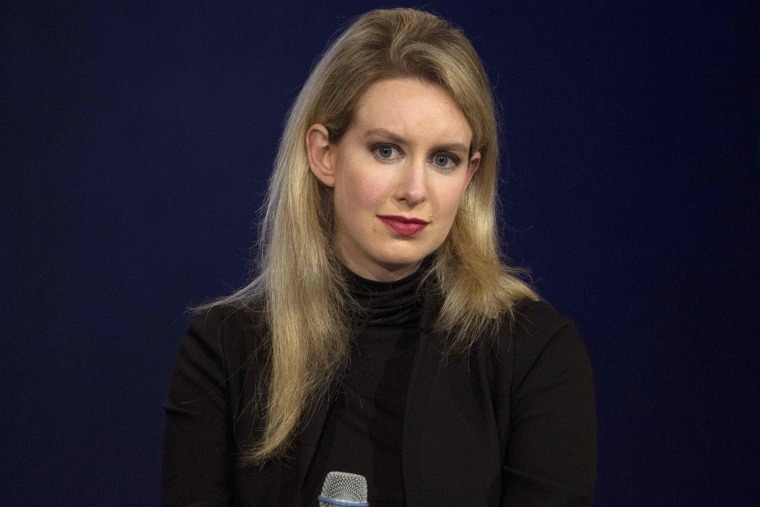 It comes a year after an investigation by Wall Street Journal reporter John Carreyrou first raised doubts about the start-up's technology, which is based on a machine called Edison. Holmes had promised that Edison could conduct blood tests on just a drop of blood, compared to the technology of competitors that required tubes of blood to do so.
The company was at one point valued at more than $9 billion, making Holmes the world's youngest female billionaire, as tech investors flocked to the Stanford University drop-out, who founded Theranos at the age of 19. Theranos ran a network of blood-testing Wellness Centers, some in partnership with drugstore chain Walgreens, that sent the tests to its labs in California and Arizona.
But the WSJ probe alleged that Theranos was in fact conducting most of the testing at its centers on standard blood-testing equipment because Edison's results weren't reliable.
Although Theranos disputed the WSJ's claims, U.S. federal regulators called the company's laboratory practices into question and in January, the Centers for Medicare & Medicaid Services (CMS) identified serious deficiencies at Theranos' lab in Newark, California.
Related: Theranos 'Voids Two Years of Edison Blood Test Results'
Theranos said it was taking "corrective action" and had already addressed many of CMS' concerns. It also operated a lab in Arizona, where it said it did the majority of its tests. But in March, CMS said Theranos had failed to sufficiently fix the problems in California, and threatened sanctions including a two-year ban from operating clinical labs for Holmes.
Two months later, Theranos voided two years' worth of test results, in what the WSJ reported was an effort to avoid the sanctions.
In June, Walgreens ended its partnership with Theranos, shuttering 40 testing sites. The drugstore giant cited CMS' concerns over deficiencies, as well as the test results voided by Theranos. In the same month, Forbes cut its estimate of Holmes' net worth from $4.5 billion to zero and removed her from all of its "rich lists."