Google and Amazon are so not cool with each other right now.
A tit for tat between the two tech giants just reached a new level, with Google announcing Wednesday it is restricting YouTube access on Amazon products, since Amazon doesn't sell Google's products.
Both companies sell rival television streaming devices and voice-activated speakers — and one of the big selling features of its Echo Show, which is equipped with a screen, was the ability to watch YouTube videos.
​"We've been trying to reach agreement with Amazon to give consumers access to each other's products and services. But Amazon doesn't carry Google products like Chromecast and Google Home, doesn't make Prime Video available for Google Cast users, and last month stopped selling some of Nest's latest products," a statement from Google said. "Given this lack of reciprocity, we are no longer supporting YouTube on Echo Show and FireTV. We hope we can reach an agreement to resolve these issues soon."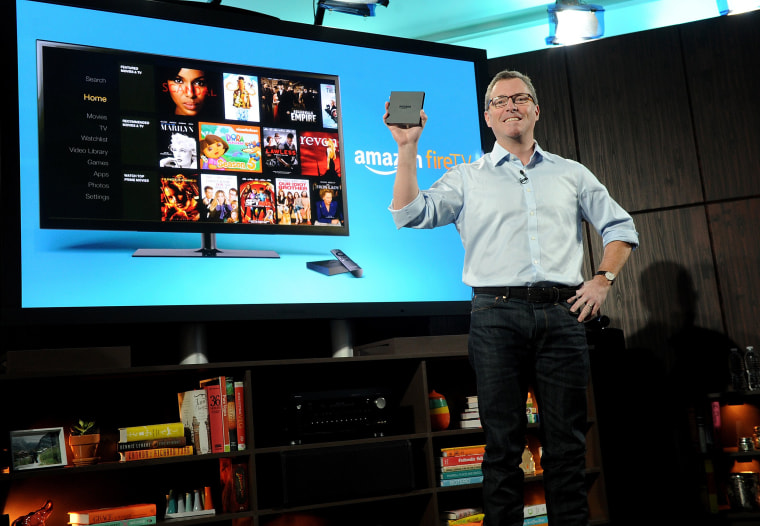 Related: Amazon will now deliver inside your home — and record the whole thing
So, for now, Amazon's Echo Show and its Fire TV can only access YouTube via its existing website, not through the app.
"Google is setting a disappointing precedent by selectively blocking customer access to an open website," said Amazon said in a statement. "We hope to resolve this with Google as soon as possible."
Amazon users have been greeted with a message letting them know they won't be able to access YouTube on their devices, effective Jan. 1, 2018.
While both companies have said they hope to come to an agreement as soon as possible, customers are the ones losing, according to Patrick Moorhead, principal analyst at Moor Insights & Strategy.
"This is a huge consumer issue, and I believe demonstrates the problem with such concentration of power with Google and Amazon," said Moorhead. "The problem here is simple. Consumers bought Amazon devices with the belief they could watch YouTube, but they can't."
Amazon controls 70 percent of the voice-activated speaker sector, according to a report from eMarketer.