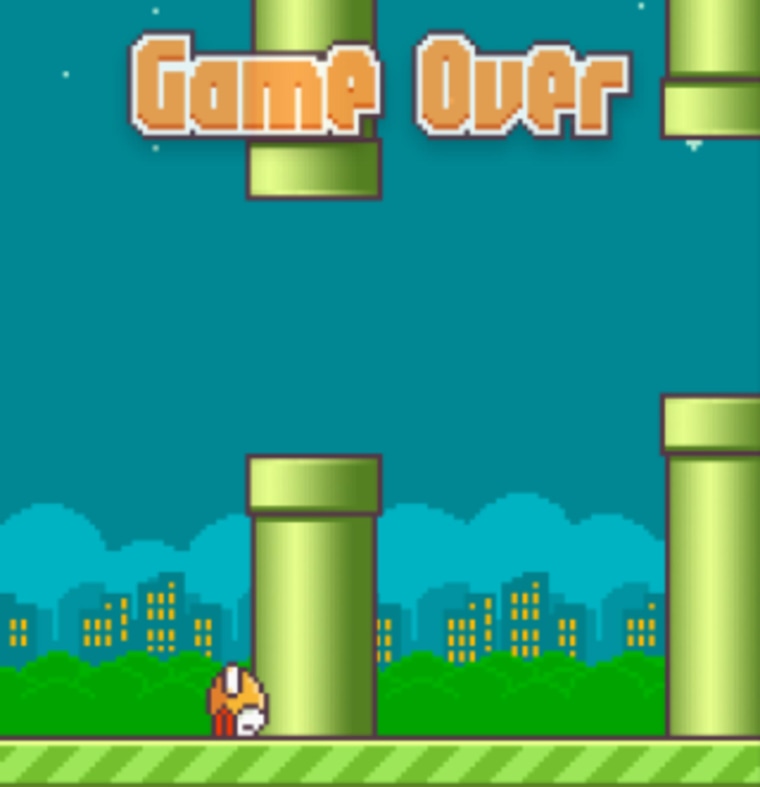 Will success spoil Flappy Bird?
Yes, apparently.
The creator of "Flappy Bird" — a free smartphone game that quickly soared to number one on both Apple and Android's app stores — removed the game from available downloads at noon on Sunday.
App designer Nguyen Ha Dong, a self-described "passionate indie game maker" from Vietnam, had announced the move the on Twitter the day before.
"I am sorry 'Flappy Bird' users, 22 hours from now, I will take 'Flappy Bird' down. I cannot take this anymore," Dong posted at 2 a.m. ET Saturday.
Some fifty million Android users have downloaded the relatively simplistic Flappy Bird, in which gameplay consists of steering a bird through pipes with repetitive finger taps.
The Today Show's Tamron Hall recently highlighted the game on a snowy day, saying it would melt boredom.
Dong created the addictive game in only a few nights, he said on Twitter.
And, although the game fetches $50,000 a day from advertisements, "it also ruins my simple life. So now I hate it," Dong wrote.
"It is not anything related to legal issues," he added, even though Dong's friends told Reuters Nintendo had sent him a warning letter because the game has a very "Mario Brothers" look to it.
Dong said on Twitter he would not consider selling the game. "I never sell my things," he responded to Twitter followers who recommended the potentially lucrative move.
However, Dong's last comment on Saturday night assured, "I still make games."
Reuters contributed to this report.