Celebs like Kim Kardashian, DJ Pauly D of "Jersey Shore," and even Steve Martin played a greater role than many of us realized in spreading the word on Twitter that Osama bin Laden had been killed. A year later, researchers are studying that explosion of social media activity as a way of gauging "certainty" in an age of Internet news.

Computer researchers have parsed and analyzed more than more than 600,000 tweets made last May 1. The work was done by a team of Georgia Institute of Technology researchers, along with colleagues at Microsoft Research Asia and University of California-Davis.
(Msnbc.com is a joint venture of Microsoft and NBCUniversal.)
It was a night when "more than 5,000 tweets were sent per second," and "when Twitter became the first source with news of bin Laden's death," Georgia Tech said. A team led by Mengdie Hu, a doctoral candidate at Georgia Tech's School of Interactive Computing, wanted to distinguish rumor or "uncertain" tweets made that night from those that were "certain" regarding bin Laden's death. 
Hu told msnbc.com she was intrigued by a previous report from SocialFlow, which analyzed 14.8 million public Tweets, and bitly links, "posted between news about an unplanned presidential address (9:46 p.m. EST) and Obama's address (11:30 p.m. EST) to see how dynamics of rumor creation played out during those critical hours on Twitter."
The team used "machine-learning methods to examine more than 400,000 English tweets in the sample. If the message mentioned the death as a fact or in very confident terms, it was classified as 'certain,' " Georgia Tech said in a release. "If any hesitation or rumors were mentioned, the tweet was sorted as 'uncertain.' "
The researchers' study "confirms the widely held belief that Keith Urbahn (@keithurbahn), an aide to former Secretary of Defense Donald Rumsfeld, was indeed the first person to break the news on Twitter. His tweet was sent at 10:24 p.m. Eight minutes later, a CBS producer (@jacksonjk) tweeted her own confirmation. When a reporter with The New York Times (@brianstelter) retweeted both reports, the news began to spread more widely."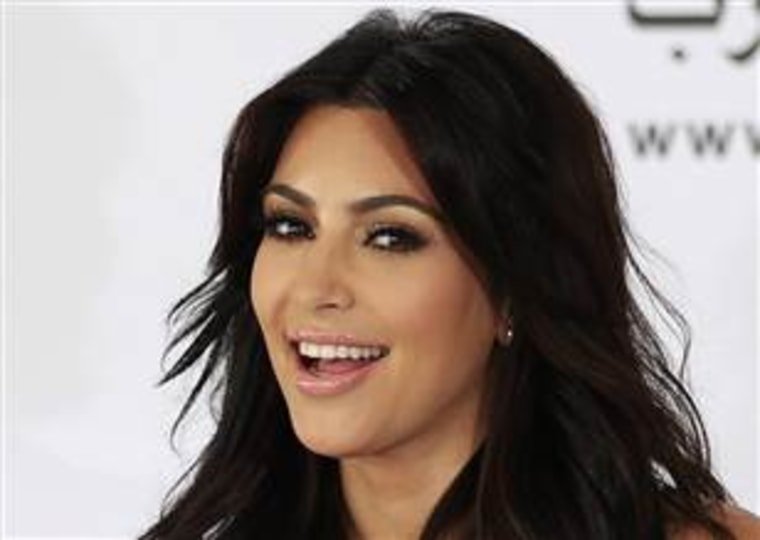 While "nearly everyone on Twitter was talking about the news, a group of 100 'elite users' was actually driving the discussion," the researchers found. "Media outlets" led the way, but "within a half hour of the TV reports, celebrities surpassed media mentions and carried the discussion throughout the night." They included comedian/writer Steve Martin and TV reality stars Kim Kardashian and Paul "DJ Pauly D" DelVecchio of  "Jersey Shore."
"The celebrities weren't the first people to arrive at the party," said John Stasko, School of Interactive Computing professor. "But they stayed the longest and brought the most guests."
A similar kind of effect happened with the release of the "Kony 2012" video, about an African warload, which blasted into everyone's Twitter consciousness after Oprah Winfrey tweeted about it, as well as stars like P.Diddy and yes, Kim Kardashian.
Kardashian, however, should not be considered the next Ann Curry. While the reality TV star has more than 14 million followers on Twitter, she also has used Twitter to spread misinformation. Remember this, from January: "Did I just hear that Cher has passed away? Is this real? OMG." Perhaps the next move for Hu and the Georgia Tech team would be evaluating how erroneous tweets fail, brought down by the lack of certainty. 
Check out Technolog, Gadgetbox, Digital Life and In-Game on Facebook, and on Twitter, follow Suzanne Choney.