Two California researchers aim to get a real-time understanding of homelessness by using a perhaps unexpected resource found among unhoused people: smartphones.
Benjamin Henwood, a professor at the University of Southern California's Suzanne Dworak-Peck School of Social Work, and Randall Kuhn, a professor in the department of community health sciences at UCLA, have started a research program that surveys a sample of homeless people in Los Angeles County on a monthly basis through their phones. 
Looking to dig deeper than general studies have before, the survey contains questions focused on individual preferences related to permanent housing, community shelters and exposure to law enforcement.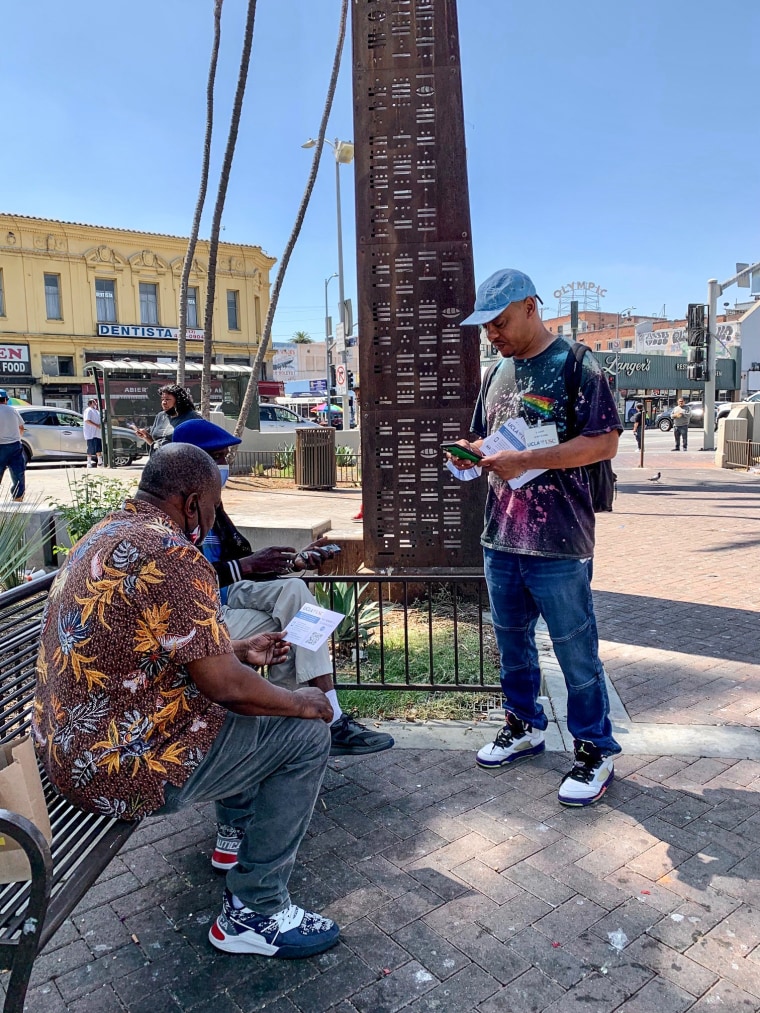 "Asking about what people are looking for in their preferences is helpful because there isn't great data on that, and it debunks a lot of myths about people," Henwood said. 
The efforts come as homelessness remains a major problem in many parts of the U.S., most notably on the West Coast. Almost 30% of people experiencing homelessness are in California, according to the U.S. Department of Housing and Urban Development, with many of those living in Los Angeles County.
And while billions of dollars are spent each year on programs related to homelessness, there can be a lack of accurate and updated data about what unhoused people are experiencing and where their priorities lie.
"What are the specific burdens and what can we alleviate?" Kuhn said. "We don't have any idea how to address that."
So Henwood and Kuhn developed PATHS, short for Periodic Assessment of Trajectories of Housing, Homelessness and Health Study. The first results, which surveyed 298 unhoused people, were published in October.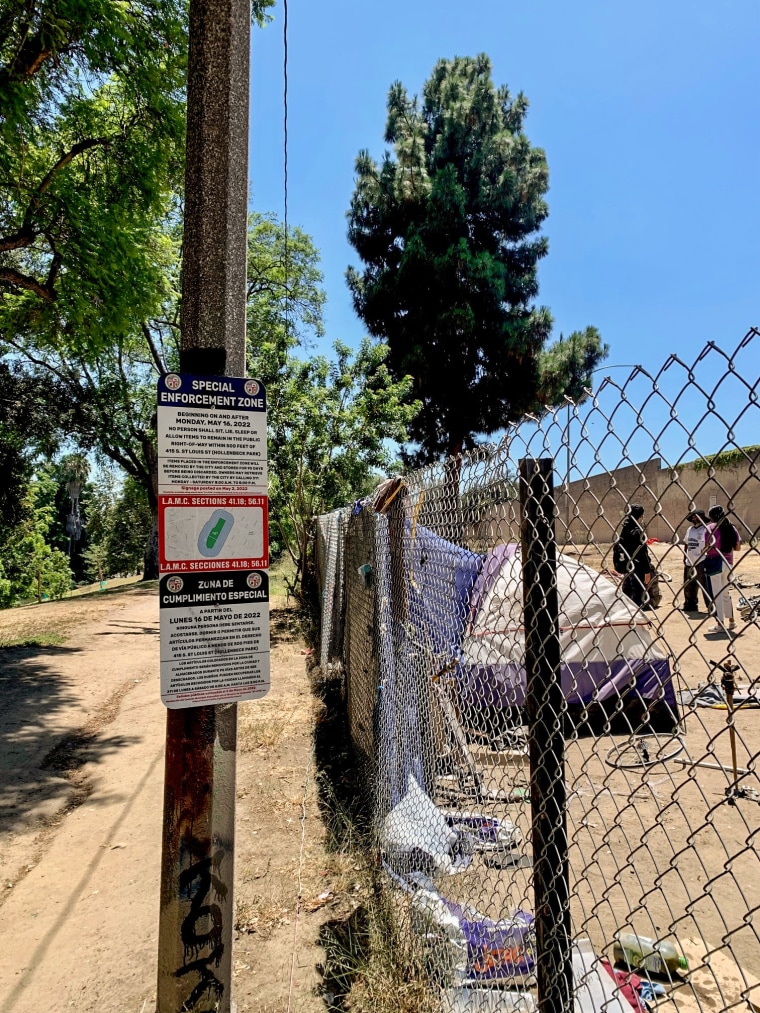 Once a month, a growing number of PATHS participants in Los Angeles County are texted a link to a 15-minute survey. Upon completion they receive an electronic gift card. Although the survey process is simple, it does require a smartphone, which 56% of the Los Angeles County unhoused population has, according to a study conducted by Henwood in 2017. 
PATHS isn't the only technology-based outreach in the unhoused field, but few programs are so aggressively focused on understanding people on individual terms, especially in an area like Los Angeles County that systemically deals with homelessness.  
For instance, in addition to asking survey participants how many days since they last stayed in temporary housing, the survey also asks how likely they are to even accept a temporary housing option. Also, a question focused on the last time someone was removed from a tent encampment for failing to obey a city ordinance might be followed by a question asking if participants believe they understand the local encampment laws that police them. 
"When you do a study like this and you actually talk to people versus just looking at numbers, it really humanizes the issue," said Donald Whitehead, who experienced homelessness himself and is now executive director of the nonprofit National Coalition for the Homeless.
With the data collected so far, PATHS appears to be tackling these questions and contradicting some commonly held beliefs around the unhoused.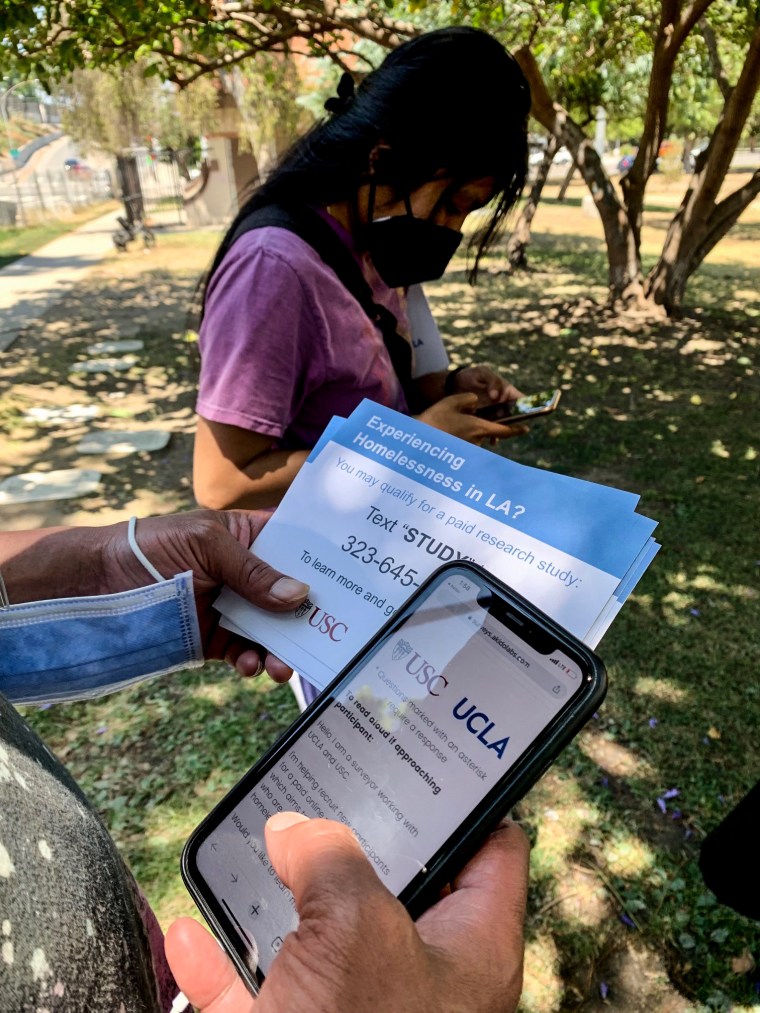 One of those myths is that experiencing homelessness is a choice people make and actively choose to maintain. The PATHS study found that 90% of participants would be interested in some type of interim or permanent housing.
One-third of respondents said they are currently on a waiting list for housing while another third reported no engagement with outreach whatsoever.
Another striking find from the study was that only a quarter of survey-takers believed they were informed about Los Angeles County's camping laws, which have been used to crack down on unhoused people living in tents.
"If you're going to be policing a population, they probably need to be aware of the laws that are being enforced," Henwood said. "What's being offered is not housing that is intended to be permanent, it's not something that's really designed to help someone get back on their feet," he said. 
PATHS also keeps individual records of people over a period of time. This means that, within seconds, a researcher can pull up one person's file and see their previous monthly survey results, giving intel about their preferences over time, encounters with police or the trend of their physical and mental well-being, something the professors say is rare in research on the homeless. 
"It's incredibly valuable information. We want to spend money on things that see impact and being able to see the full picture on a case-by-case basis is the most important thing," said Steve Berg, chief policy officer at the National Alliance to End Homelessness. 
Henwood and Kuhn said that case managers — those who work with people and families experiencing homelessness — do an exceptional job at keeping tabs on people in their case notes, but not as thoroughly and consistently as PATHS might.
"There has to be a system that can more easily keep track of the person and let them check in, self-assess and access health on their own, and phones provide an amazing conduit for that," Kuhn said.
As of now, the monthly information collected by PATHS does not have direct implications or inform policy decisions, but the researchers say they hope it could someday educate thinking about how to help unhoused people.
"I hope that we've designed this in a way that the data will take us where we need to go rather than where we think in advance we need to," Kuhn said.
The second round of surveys will be collected in January with an increased sample size and added personalized questions focused on negative police encounters.
CORRECTION (Jan 17, 10:53 a.m. ET): A previous version of this article misstated Benjamin Henwood's title. He is a professor of social work, not an associate professor.