Uber CEO Dara Khosrowshahi expressed regret Monday for describing the murder of journalist Jamal Khashoggi as a "mistake."
Khosrowshahi made his original remarks to "Axios on HBO" TV series.
Referring to the government of Saudi Arabia, the Uber chief told the show, "I think that government said that they made a mistake."
"It's a serious mistake," Khosrowshahi said on the show, adding, "We've made mistakes too, right? With self-driving, and we stopped driving and we're recovering from that mistake. I think that people make mistakes, it doesn't mean that they can never be forgiven. I think they have taken it seriously."
Saudi Arabia is Uber's fifth-largest shareholder and the head of its sovereign wealth fund is a member of the board.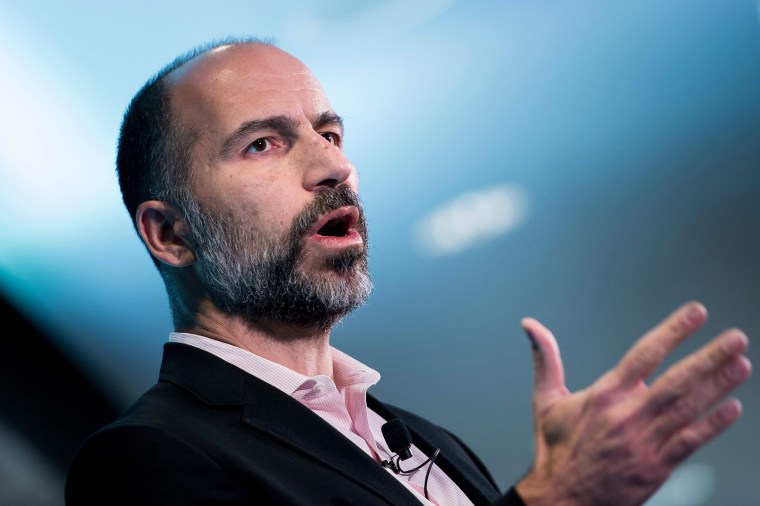 Asked by CNBC for a comment, an Uber representative pointed to Khosrowshahi's statement to Axios expressing regret for the language he used on the show. "I said something in the moment that I do not believe. When it comes to Jamal Khashoggi, his murder was reprehensible and should not be forgotten or excused," Khosrowshahi said in the statement.
Khosrowshahi also tweeted that there was "no forgiving or forgetting what happened" and said it "was wrong to call it a 'mistake.'"
Last month marked the one-year anniversary since Khashoggi, a Washington Post columnist who lived in the U.S., was slain and dismembered. The Saudi citizen was a prominent critic of the kingdom and of Crown Prince Mohammed bin Salman.
His death sparked a global furor surrounding the Saudi royal family. His slaying took place in the Saudi consulate in Istanbul and was carried out by a 15-man hit squad that traveled from Saudi Arabia on diplomatic passports.
Saudi Arabia's ruling family has repeatedly denied it ordered the murder of Khashoggi, but evidence has mounted since his death that implicates high-level Saudi officials, and the CIA concluded that the crown prince ordered for his killing.
The crown prince recently said he takes "full responsibility" for the murder but denied allegations that he ordered the killing. In an interview with CBS's "60 Minutes," he said the killing was a "heinous crime" and a "mistake" by individuals working for the Saudi government.