Eric Holder, President Barack Obama's first attorney general, is joining Uber's team of heavy hitters investigating allegations of sexual harassment published by an ex-employee, the company said Monday.
Chief Executive Travis Kalanick told employees in a memo obtained by Reuters and several technology-centric publications that Holder "will conduct an independent review into the specific issues relating to the workplace environment raised by Susan Fowler, as well as diversity and inclusion at Uber more broadly."
In a blog post titled "Reflecting On One Very, Very Strange Year At Uber," Fowler, a prominent former engineer at Uber, described "an organization in complete, unrelenting chaos."
Fowler alleged that she was propositioned for sex on her first day on the job, was repeatedly blocked from advancement and found Uber's human resources department unwilling to take action on sexual harassment claims she and other female employees filed.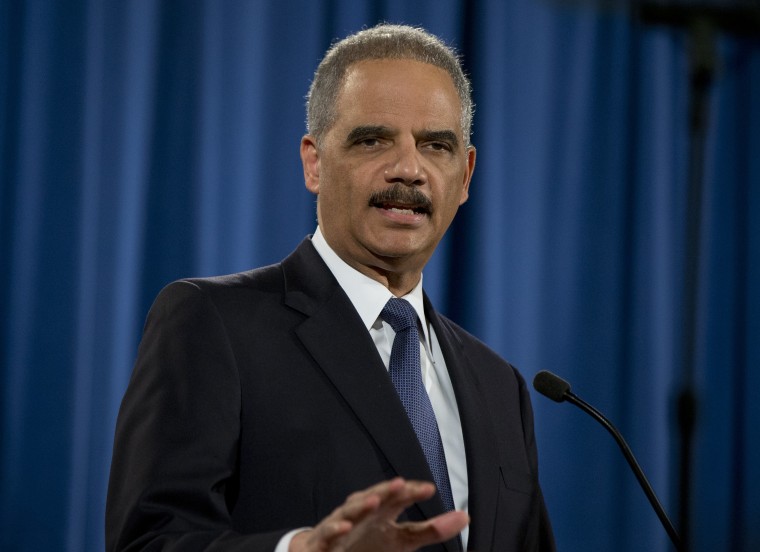 "I hear these stories from women all the time, and there is a sense that women need to put up with it. There's a sense that it's part of what it means to be an engineer in Silicon Valley," said Jessi Hempel, editorial director at the Wired-owned technology site Backchannel.
"All of the companies are competing over a very small number of people who are the top talent, who are really Uber god-like engineers, and if you happen to be that person, you can get away with a lot of bad behavior," Hempel told NBC News on Monday.
Related: Uber to Investigate 'Abhorrent' Sexual Harassment Allegations
Kalanick said in a statement Sunday that what Fowler described was "abhorrent and against everything Uber stands for and believes in." He promised an "urgent" investigation, and he later confirmed that publisher Arianna Huffington, a member of Uber's board of directors, would help lead an investigation.
In addition to Huffington, Holder and Albarran, Kalanick said Monday that Tammy Albarran, a partner of Holder's at the high-powered law firm Covington & Burling; Liane Hornsey, the company's new chief human resources officer; and Associate General Counsel Angela Padilla would be part of the investigative team.
"I expect them to conduct this review in short order," Kalanick said in the memo. "It is my number one priority that we come through this a better organization, where we live our values and fight for and support those who experience injustice."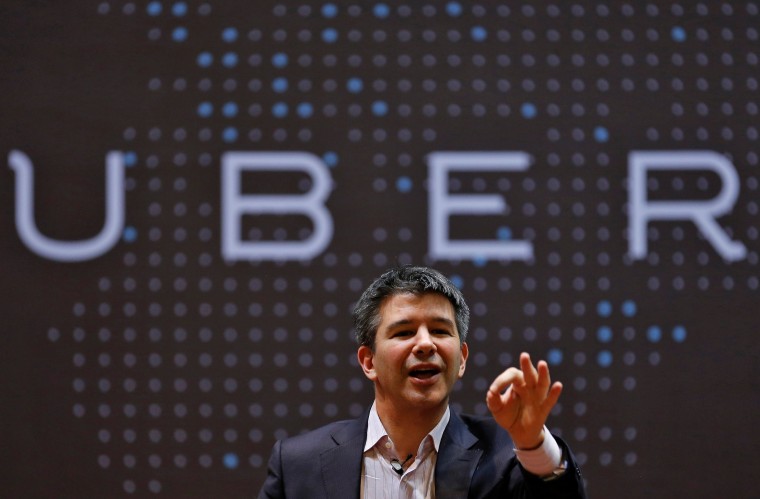 Uber will publish a broader diversity report for the company in the coming months, he said.
The controversy couldn't come at a worse time. Kalanick resigned early this month from Trump's business advisory council under heavy criticism from employees and customers, and the company lost thousands of customers when it was accused of having broken a taxi workers' strike at a New York airport during protests of Trump's executive order on immigrants' travel.
Uber has had a few other embarrassing problems in recent months, including its short-lived attempt to run a fleet of autonomous Volvos in San Francisco while refusing to apply for the required state permit. It ended the project after barely a week.
For Holder, the assignment is a familiar one. In July, Airbnb hired him to help it create an anti-discrimination policy after a Harvard Business School study reported widespread discrimination by Airbnb hosts.