Uber is facing a $1.1 million fine in California after a state review found the ride-hailing company failed to investigate many "zero tolerance" cases involving alleged drunk drivers.
Of the 2,047 complaints Uber received about drunk drivers between August 2014 and August 2015, the company suspended only 574 drivers, according to a complaint filed this week by California's Public Utilities Commission, which handles the regulation of ride-hailing companies.
The complaint specifically focuses on 154 cases during the period, and alleges Uber conducted an investigation in only 21 of those instances.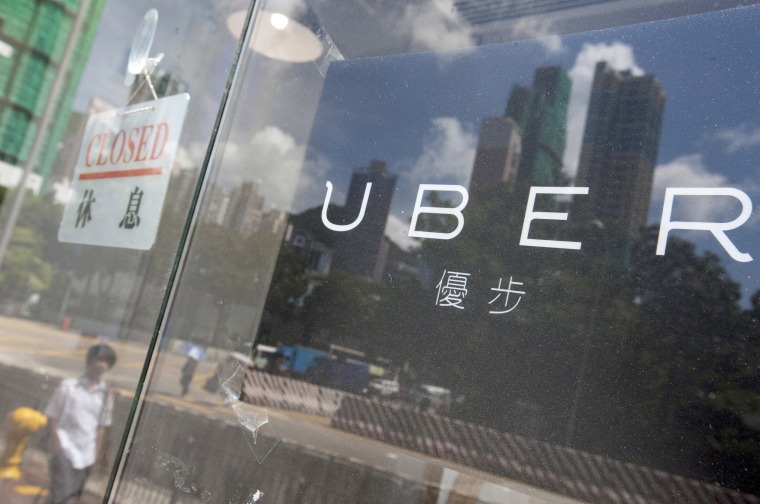 Perhaps the most troubling detail: Within an hour of being the subject of a zero tolerance complaint, 64 Uber drivers were still picking up passengers.
According to the complaint, in many cases, there was "no evidence" that the company "followed up in any way with zero tolerance complaints several hours or even one full day after passengers filed such complaints."
Related: How Lyft Is Cashing in on Uber's Woes
An Uber representative told NBC News the company has "zero tolerance for any impaired driving," which is also outlined in the company's community guidelines.
The complaint covers a period between 2014 and 2015. Since then, the Uber representative said the company has improved its handling of complaints and record keeping, including working closely with the California Public Utilities Commission to make sure Uber is in compliance.
The state requires ride-hailing companies to have a clear way for passengers to report drivers who appear to be under the influence. Companies are also required to promptly suspend those drivers and to conduct an investigation.