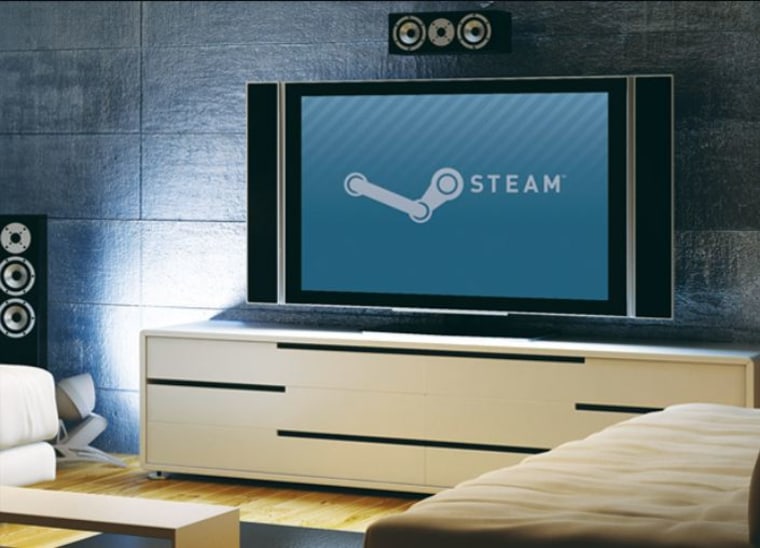 If you love playing games on your PC or Mac but would like to see  that action on the big screen in your living room, Valve has a solution for you.

The company behind hit games franchises like Portal and Half-Life has revealed  new details about its mysterious Big Picture project.
Spike TV's GT.TV show and host Geoff Keighley visited Valve headquarters and got the first real details about Big Picture mode, which is coming to Valve's online game distribution service known as Steam and into gamer living rooms starting in "early September."

Valve first revealed Big Picture last year, describing it as a Steam mode with "full controller support," that lets gamers "kick back and enjoy their favorite games on the biggest screen in the house."
During a GT.TV episode aired Thursday night, Keighley talked to Valve's  Greg Coomer who explained Big Picture like this:
You'll be able to hop into the beta, click a button and see Steam reformatted for your TV and usable with a PC game controller or a mouse and keyboard if you want to play that way. There are some games that are better made for a for controller input than others so those will be the best experiences . But everythig will be there. You don't have to give up all your favorite stuff once you walk from the den to your living room.
Keighley's  also talked to Valve co-founder Gabe Newell about whether this is related to the  Steam Box game console the company has been rumored to be working on.
"Is your strategy more to have Steam Big Picture and then if someone wants to build a device that can hook up to a TV that can run Steam, then you're all for that?" Keighley asked.
Newell's response, "Yeah absolutely." And he went on to say that they have talked to "hardware guys" about making just such a device happen.
To check out the complete interview, follow this link to the full GT.TV episode.
Winda Benedetti writes about video games for NBC News. You can follow her tweets about games and other things on Twitter here @WindaBenedetti and you can follow her on Google+. Meanwhile, be sure to check out the IN-GAME FACEBOOK PAGE to discuss the day's gaming news and reviews.