Melissa Cramblett didn't like the way she felt after playing "Call of Duty: Black Ops." She felt anxious and angry. After playing the war game, she'd catch herself yelling at her children. She caught herself driving recklessly, distracted and distraught. She felt the same when she watched her husband play the game.
But it was the questions that spun in Cramblett's head when she played the game that were the worst part.
"I lost a lot of good friends in Iraq," she says. "And I thought, 'What could I have done differently?'"
And she wondered, "What is wrong with me?"
The Portland, Oregon, mother of two and Iraq war vet finally asked her husband to get rid of their copy of "Call of Duty." And now she, and a non-profit veterans' support group she works with, are warning soldiers and vets who may suffer from post traumatic stress disorder to steer clear of the best-selling game and other war games like it.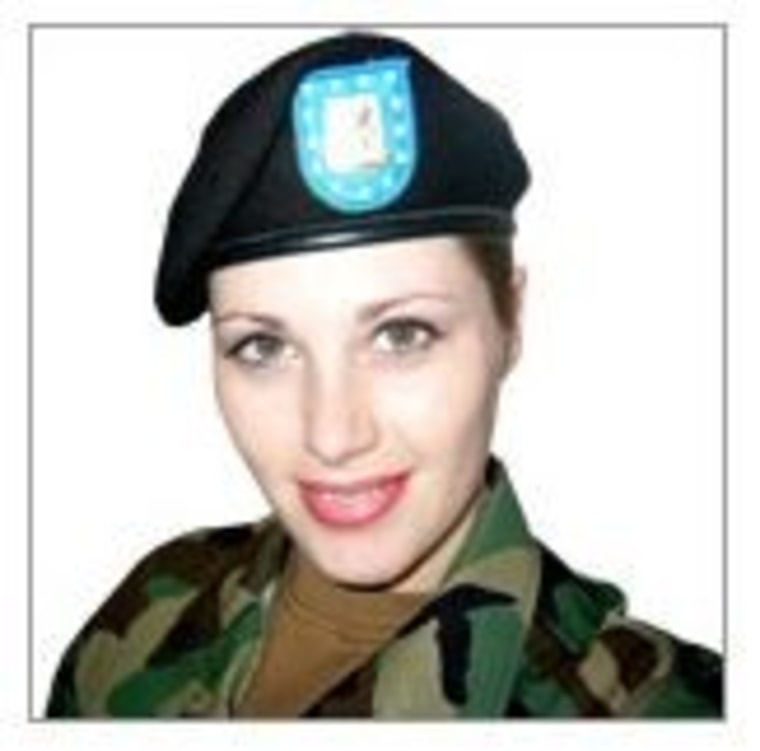 Cramblett works with Stay Strong Nation, a group of volunteers that raise awareness about post-traumatic stress and traumatic brain injury. This week, the group issued a press release saying that "Call of Duty: Black Ops" and games like it can act as a trigger that causes veterans to "think back to the realities of some of war's darkest moments."
Cramblett understands how those triggers work. Her time in Iraq left her with PTSD.
Cramblett served in Iraq with the 66th Transportation Company and the 1st Infantry Division and, among other things, was in a convoy hit by an improvised explosive device – a device that beheaded a soldier in the vehicle behind her. She lost her best friend – Sgt. Tatjana Reed – in Iraq to a roadside bomb and saw many friends and fellow service members severely injured.
"The game is so real," she says of "Call of Duty: Black Ops."
Though some may disagree with how real the game actually is, "Black Ops" is an intense first-person shooter set during the Cold War. The two previous "Call of Duty" games – "Call of Duty 4" and "Modern Warfare 2" – were set during modern (though fictitious) conflicts, while many of the earlier "CoD" games were set in World War II. Certainly, the series has been praised for its epic and often startling depictions of combat and conflict.
But Cramblett says she isn't on some anti-video game campaign. "I don't want to take the fun away from any of our service members or our civilians," she says. "I just don't want our service members to go back to one of their experiences that is traumatic for them. I just want awareness out there that this could happen."
The dangerous thing about PTSD is that a veteran might experiences symptoms such as flashbacks, feelings of panic and depression, and might simply "brush it under a blanket of machismo," said Gresford Lewishall, vice president of  Stay Strong Nation. He insists that veterans can play or be exposure to war games and wind up feeling like they're back in Afghanistan or Iraq in a life or death situations.
Two years ago, Marine Cpl. Eric Hall went missing after playing "Call of Duty 4." His family and friends at the time thought his game playing might have caused a flash-back that causes him to flee his home (he had been suffering flashbacks and hallucinations after being injured and traumatized in Iraq). He was later found dead, the result of smoke inhalation from a roadside fire. (See this touching New York Times piece about Hall and this memorial foundation in his honor.)
Though many were quick to blame video games, not all soldiers and veterans agreed with that assessment. For some soldiers in Iraq, video games – "Call of Duty" and other war games included – have been a stress reliever and even therapeutic.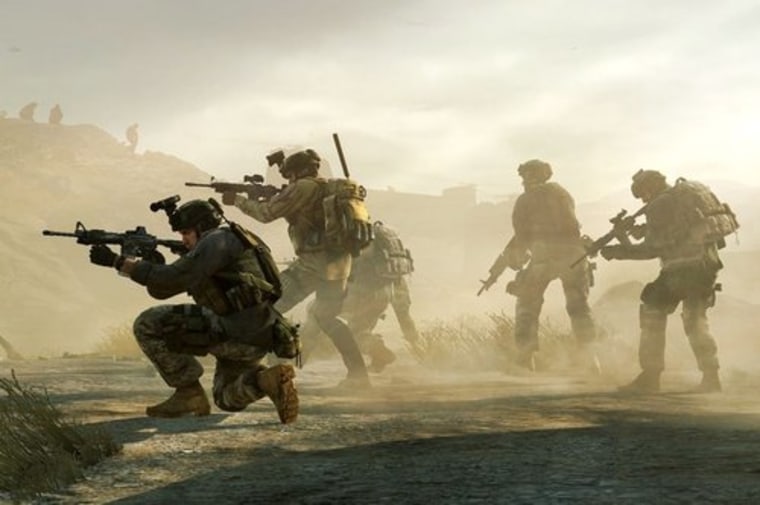 In fact, real-world soldiers are often involved in helping to make war-themed games more ... well ... real. In the case of last year's "Medal of Honor" game (which was set in Afghanistan), real Special Operations soldiers were brought in to act as advisers on the game and to bring it a greater degree of authenticity. And retired Lt. Col. Hank Keirsey is the man who makes sure the "Call of Duty" games – whether they're set in the Cold War or in World War II – get the details right.
Meanwhile, games like this one and this one are being used to help treat PTSD in vets.
That said, Stay Strong Nation's warning seems like some pretty reasonable advice. It doesn't seem farfetched to suggest that, if you've been traumatized by the horrors you've experienced on a real-world battlefield, then playing a game that brings all that horror into your living room might not be such a good idea.
According to Stay Strong Nation, "the bigger danger resides within veterans who have PTS but fail to admit or identify the symptoms."
Cramblett says she and the other members of Stay Strong Nation simply want vets out there to know PTSD exists.
"I want to get across to service members who have post traumatic stress that they are not alone," she says. "It's not a weakness. It's an injury to the brain and there are things that can be done to help."
For more on this topic, check out:
Winda Benedetti writes about games for msnbc.com. You can follow her tweets about games and other things right here on Twitter .