Liberty, justice and iPhones for all?
Apple CEO Tim Cook was one of 39 people who made the initial list of possible vice presidential picks for Democratic nominee Hillary Clinton, according to an email from campaign chairman John Podesta, which was released in the latest Wikileaks email dump.
While the list included many politicians, Cook was joined by a few other titans of the tech and business world, including Bill Gates, Melinda Gates, Starbucks CEO Howard Schultz and Mary Barra, CEO of General Motors.
Related: Silicon Valley Is Having a Hissy Fit Over Donald Trump
Cook stood up to federal authorities earlier this year over a request to help unlock an encrypted iPhone used by one of the San Bernardino shooters, so picking the Apple CEO would have been an interesting maneuver for Clinton.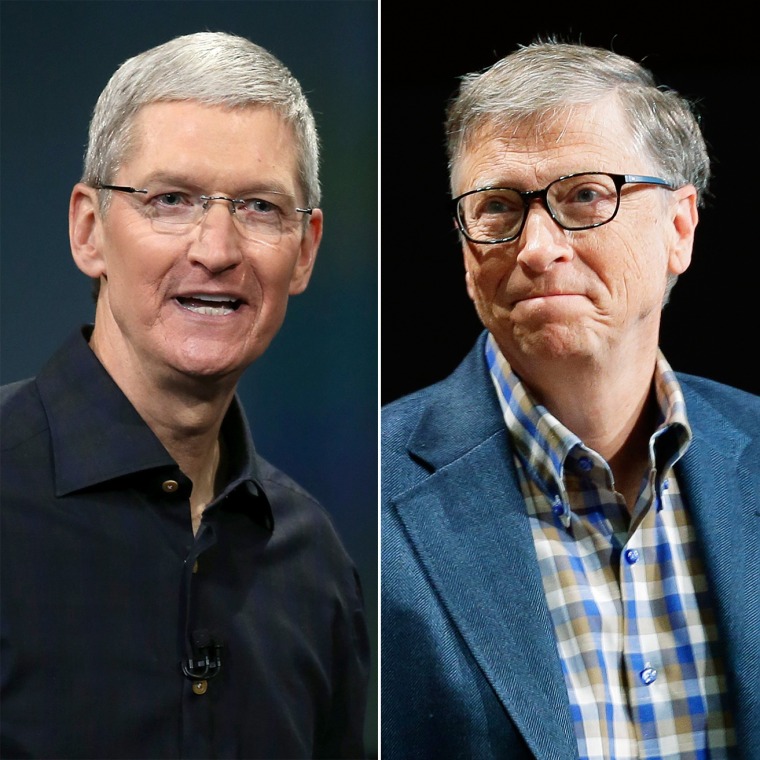 "Over the past year, there has been greater tension between Silicon Valley and the government in general," said Mark Bartholomew, a law professor at the University of Buffalo who studies encryption and cyber law.
"Partially because of these privacy controversies, I think [choosing Cook] would have been a sign of trying to usher in a more collegial relationship between Silicon Valley and Washington."
Even if Clinton had gone with someone from the tech world, it wouldn't be the first time a tech billionaire would have made a bid for the White House.
Ross Perot, who sold his company Electronic Data Systems to General Motors, ran for the presidency as an independent in 1992, garnering almost 19 percent of the popular vote.
It's worth noting Cook seems perfectly happy being captain of the ship at Apple. He's also generous with his political donations to both sides of the aisle. Cook held a fundraiser for Clinton in August but also held a fundraiser for Speaker of the House Paul Ryan earlier this year.
One tech titan not on Hillary's list: Mark Zuckerberg. However, there's a good reason. At 32 years old, he's just three years shy of being old enough to join a vice-presidential (or presidential) ticket.