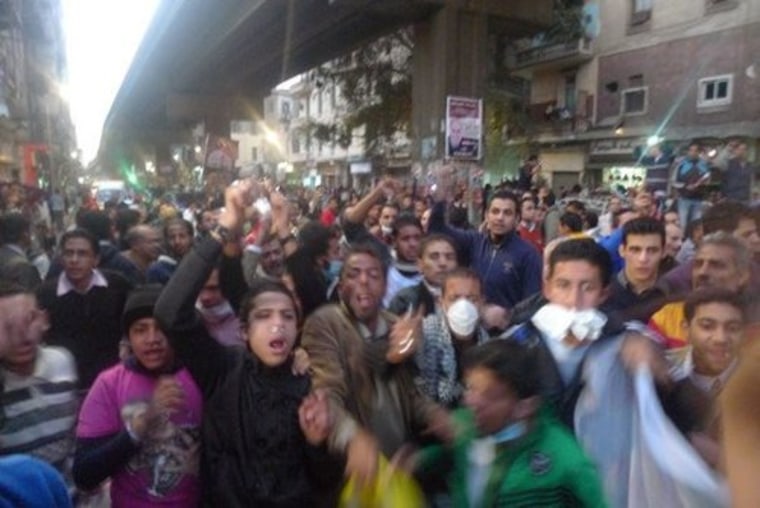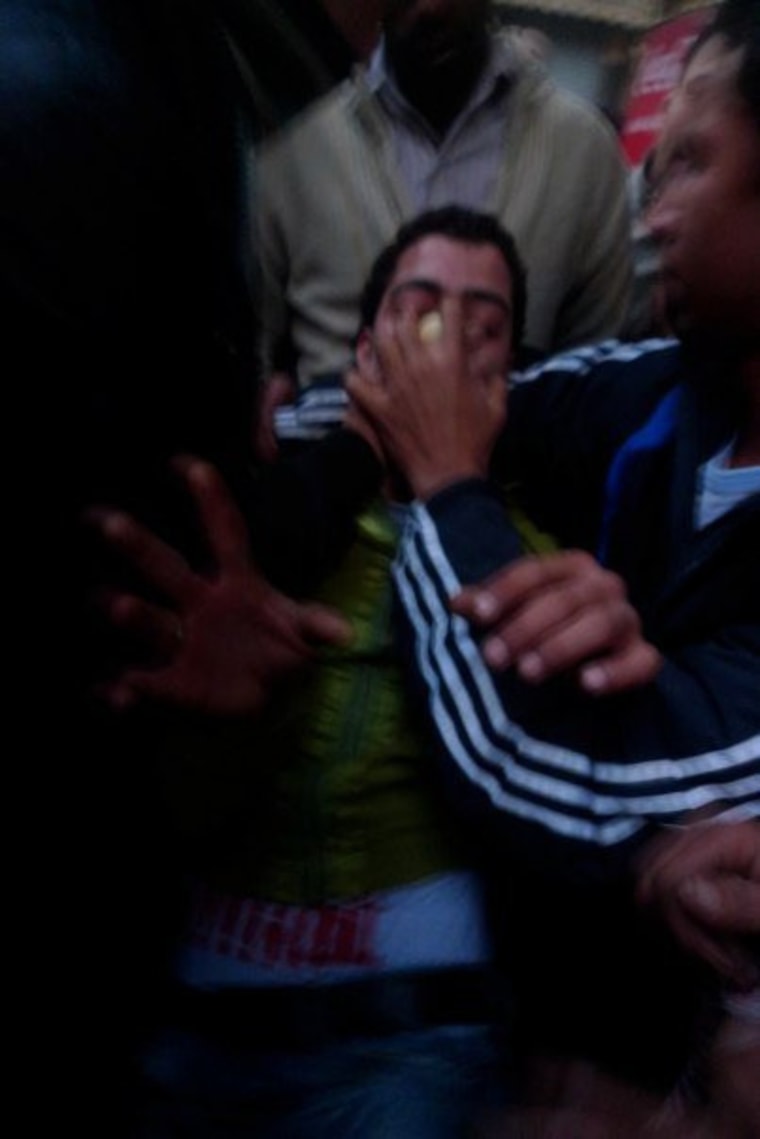 In an unprecedented move to prevent the world from seeing the escalating protests and other displays of internal tumult, the Egyptian government has slammed the door on the Internet and text messages, hoping the world won't see more photos like these (from Al Jazeera's Flickr photostream) or videos that show raw footage of the civil unrest as it unfolds. But, like those pesky dinosaurs in Jurassic Park that find a way to survive and thrive, so too does footage that government doesn't want you to see find a way to viewers around the globe.
Searching for "Mubarak protest" on YouTube will yield hundreds of videos, several taken in the last few days by news crews embedded in Egypt, as will "Egypt Protest 2011." In Egypt, dissent against President Hosni Mubarak's 30-year rule has reached a boiling part on Facebook, Twitter and other social networks, prompting the government to forego selective censoring in favor of an outright shutdown blocking communication from its 20 million users to the rest of the online world. 
This MSNBC slideshow gives those of us far away from the violence an up close view of a rapidly devolving situation, where "open revolt" has overtaken the streets of Cairo.
This video comes via a collection put together by Mashable, and puts you there in a way that we haven't been able to in a pre-YouTube generation.
And while attempts have been made to stifle Twitter and Facebook feeds, undeniable proof of the protests continue to come through, like this video, which I found from a Twitter link that led to a Facebook page. It looks to be shot today at the Kasr Al Nile bridge. We may be watching a revolution in progress.
News outlets on the ground have also been able to bring viewers to the action, like this video from Euronews that show thousands defying the protest bans.
Check back regularly at MSNBC.com for updates on this rapidly developing situation.
More stories about Egypt and the Internet: