When it comes to the issues dear to Silicon Valley, technology-minded voters may not find the perfect match in either Hillary Clinton or Donald Trump.
"She wants to take us back to the 1990s and he wants to take us back to the 1890s — and tech wants to be in the 2050s," said Bradley Tusk, CEO of Tusk Ventures, a political strategy firm that works with tech companies.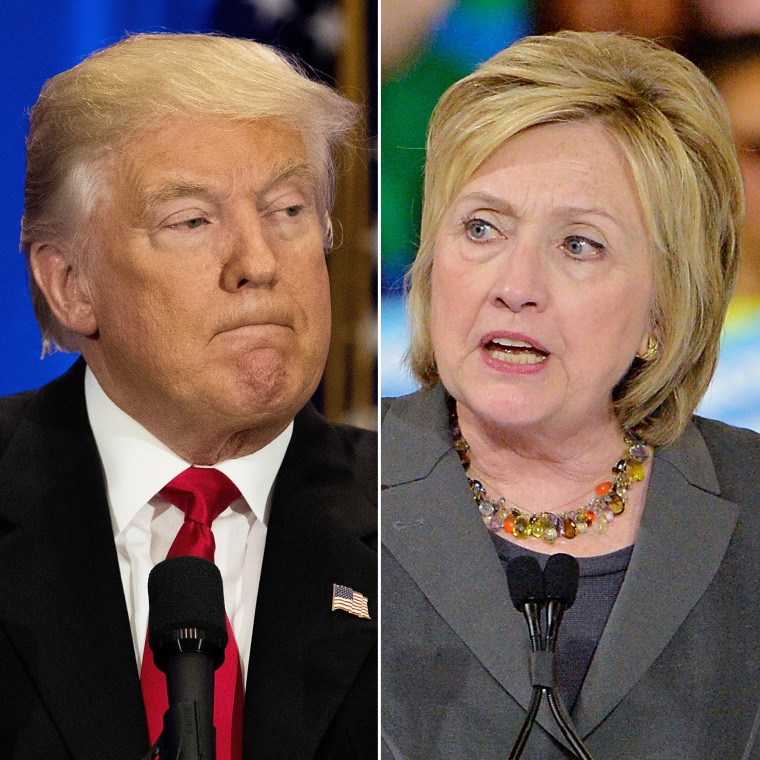 Paul Holland, a general partner at Silicon Valley-based venture capital firm Foundation Capital, described Trump as a very divisive candidate, telling CNBC that Trump is "thought of as somebody who doesn't really represent the values of most of the people here in the Silicon Valley."
And, for her part, Clinton is "not someone who will bring radical innovation to this country," said Tusk. "Is she someone who is going to think of big new ideas and move them forward? No. [But] I think she will function competently as administrator of government."
Here's a look at where Clinton and Trump stand on some of the tech-specific issues Silicon Valley is watching.
H-1B Visas for Highly Skilled Workers
There are a limited number of H-1B visas offered each year, allowing highly skilled workers — many of whom work in technical fields — to enter the United States.
During the Republican debate in March, Trump said the visas are "something that I frankly use and I shouldn't be allowed to use it. We shouldn't have it. Very, very bad for workers. And second of all, I think it's very important to say, well, I'm a businessman and I have to do what I have to do."
"It's very bad for business in terms of — and it's very bad for our workers and it's unfair for our workers. And we should end it," he said.
Clinton doesn't directly address H-1B visas in her "Initiative on Technology & Innovation" but has said she supports measures to attract top foreign tech talent to work in the United States.
Her plan includes making it easier for advanced international STEM students in the United States to obtain green cards after graduating from certain schools.
Another idea calls for "start-up" visas that allow foreign technology entrepreneurs with U.S. investors to set up shop in the United States and create jobs for more American workers.
Speaking at the League of United Latin American Citizens last month, Clinton said, if elected, she would send a proposal to Congress that will address the visa backlog and include a path to citizenship.
"[It] will enable our country to be what it's always been – a place where people from around the world can come to start new businesses, pursue their dreams, apply their talents to American growth and innovation," she said.
The Gig Economy
New economies have sprung up with the advent of companies such as Uber, Lyft, and Airbnb, allowing more workers to move away from the traditional 9-to-5 model.
At issue is whether workers are classified as independent contractors or employees, which would allow them to receive benefits such as healthcare and paid family leave.
Clinton said last year she would "crack down on bosses who exploit employees by misclassifying them as contractors or even stealing their wages."
"Many Americans are making extra money renting out a spare room, designing a website ... even driving their own car," Clinton said. "This on-demand or so called gig economy is creating exciting opportunities and unleashing innovation, but it's also raising hard questions about workplace protections and what a good job will look like in the future."
It's hard to find anything on Trump's website specifically addressing the gig economy, but he has frequently said he "will be the greatest jobs-producing president that God ever created."
Net Neutrality
Net neutrality, the principle by which internet service providers treat all web traffic equally instead of creating so-called "fast and slow lanes," has the candidates divided.
In June, a federal court of appeals upheld the Federal Communications Commission's stance that broadband is a utility, not a luxury, and should be treated the same way as electricity or phone service.
"We cannot allow internet service providers (ISPs) to restrict the best access or to pick winners and losers in the online marketplace for services and ideas," President Obama wrote in a 2014 memo urging the FCC to vote in favor of net neutrality.
Clinton says on her website she will defend net neutrality.
"Hillary believes that the government has an obligation to protect the open internet," Clinton's Initiative on Technology & Innovation says. "The open internet is not only essential for consumer choice and civic empowerment — it is a cornerstone of start-up innovation and creative disruption in technology markets."
Trump expressed his discontent with the idea in a 2014 tweet:
Encryption
Trump called for a boycott of Apple until the company helped the iPhone maker break into a locked iPhone used by one of the San Bernardino shooters. (The FBI said it ultimately cracked the phone without Apple's help.)
In March, Hillary Clinton called the case "the worst dilemma ever," saying, "There has got to be some way to protect the privacy of data information. There has got to be some way to avoid breaking data encryption and opening the door to a lot of bad actors. But there has to be some way to follow up on criminal activity and prevent crimes and terrorism."
The Bottom Line
More than 140 boldfaced names in the technology sector, including Apple co-founder Steve Wozniak and Pierre Omidyar, the founder of eBay, signed an open letter last month warning that a hypothetical President Trump "would be a disaster for innovation."
Trump does have one high-powered supporter in Silicon Valley — billionaire entrepreneur and PayPal co-founder Peter Thiel.
Thiel has acknowledged he doesn't "agree with everything Donald Trump has said and done — and I don't think the millions of other people voting for him do, either," he told a crowd of reporters last week. "It's not a lack of judgment that leads Americans to vote for Trump; we're voting for Trump because we judge the leadership of our country to have failed," he said.
Related: Rogue Billionaire Peter Thiel Defends His Support of Trump
The Trump campaign did not respond to NBC News' request for comment.
Tyrone Gayle, a Clinton campaign spokesman, told NBC News, "Hillary Clinton believes technology, entrepreneurship, and innovation are driving incredible changes and improvements throughout the economy."
"That's why as president, she'll reach out to the tech community to partner with them, and bring the best of their ideas to Washington to help develop public policy that will lead to broad-based growth, reduce social and economic inequality, and secure American leadership on the global stage," Gayle said.
Ultimately, Tusk doesn't see either candidate being an innovator in chief, and believes Silicon Valley is looking at the candidate who will at least listen to the issues that matter most to the tech community.
"Silicon Valley and the tech community will vote for Clinton over fear of Trump," theorized Tusk.