If your favorite streaming show loads a little slower than you'd like, it could have something to do with where you live.
A new guide shows how the states rank when it comes to internet speeds. Broadview Networks used data from Akamai's State of the Internet Report to create a visual of the best and worst places for high-speed access.
President Donald Trump can count on speedy internet for sending his tweets from his new home: The fastest average speeds are in Washington D.C.
Delaware, Massachusetts, Rhode Island, and Maryland rounded out the top five.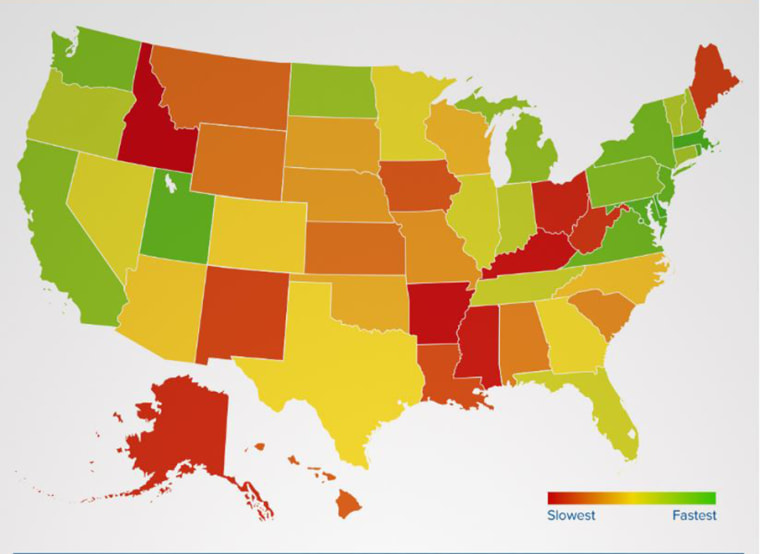 Related: Amazon Web Services Broke Part of the Internet With a Typo
Idaho has the slowest internet speeds in the United States, according to the report. The Gem State was joined by Ohio, Arkansas, Kentucky, and Mississippi at the bottom.
The disparity between the best and the worst is also a staggering 11.9 mega bits per second. You can check out where your state ranks here.