We The People, the White House's official online petition platform, will be getting a big update in the coming months. The basic functionality will be the same, but the new version will be more open to developers and Web apps.
A post at the White House Blog states that Petitions 1.0, the current platform, is now complete, and the team is working on rolling out version 2.0. It's not just a fresh coat of paint, either — as the project's Peter Welsch describes it:
We're taking a new approach to how the application works, one that starts with the assumption that it should be as open, transparent and flexible as possible.
To that end, the new platform will be built around an application programming interface (API), meaning that, like other online services like Facebook and Twitter, the We The People site will be more than just a website you go to. It'll be a service you can plug in and embed in as many ways as developers can think of.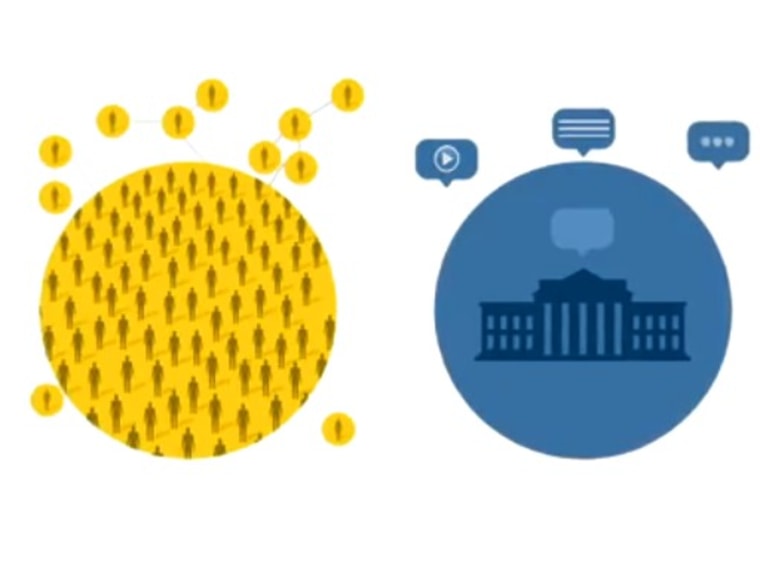 The first release, in March, will allow anyone interested in petition data to access it quickly and efficiently, which would allow petitions to be presented differently or embedded in other sites.
Later, developers will also be able to send data directly to We The People without visiting the website — for instance, making a Facebook app that lets you sign a petition by liking it, or a smartphone app that lets you browse and sign easily while on the go.
Of course, the new platform does little to address one of the more frequent criticisms of We The People: That the White House responses are slow to appear and often less than substantive.
No mention was made, either, of how the new tools might affect the threshold for an official response; that bar was recently raised to 100,000, with the platform's administrators citing rising user counts.
The API rollout is in March, but when new apps or a redesigned website will appear is hard to say. The White House is, however, inviting developers to Washington, D.C. for a "Open Data Day Hackathon" later in February — and presumably the new tools will be explored on the recently announced National Day of Civic Hacking in June.
Devin Coldewey is a contributing writer for NBC News Digital. His personal website is coldewey.cc.