The White House will launch several climate-data tools, including a new website, as part of a larger initiative boosted by technology from Google, Microsoft, Intel and other partners.
The Obama administration announced the plans in a blog post on Wednesday. It's part of the "Climate Action Plan" that President Obama introduced last June, which is meant to to cut pollution and prepare communities for the effects of climate change and extreme weather.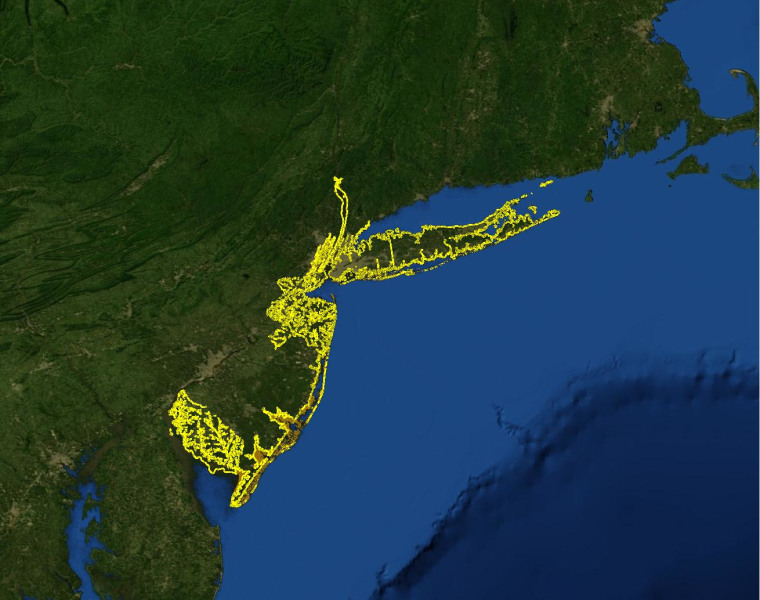 One of the new tools is climate.data.gov, a site currently designed to be a central hub of data on coastal flooding, future sea-level predictions and more from various sectors of government.
Once the site moves out of beta testing, the White House said, the data sets will expand to include information on other climate-relevant threats: human health, energy infrastructure and food supply, for example.
The National Oceanic and Atmospheric Administration (NOAA) and National Aeronautics and Space Administration (NASA) will lead development of the climate-data site. The other government-centered parts of the initiative include new geographic maps aimed at preparedness in the case of emergency, and plans to set aside part of the 2015 federal budget for climate-focused programs on both the state and national level.
On the private-company side, several tech firms are working on climate-related tools as well.
Google will donate one petabyte (1,000 terabytes) of cloud storage to support global climate-centered maps, tools and data products. Among other items, Google will also help analyze and visualize climate data, and make it publicly available.
Meanwhile Microsoft will also donate 12 months of free cloud computing resources to 40 scientists selected from climate-change project proposals submitted by June 15. Intel is planning to sponsor three "hackathon" events where teams will work on developing climate resilience tools.
The White House wants more tech firms and other private companies to jump in, too. The Obama administration urged them "to leverage open government data resources" to build their own climate-focused tools.