Amid allegations of sexual harassment and discrimination that spawned two independent reports and forced the company to re-examine its culture, rideshare giant Uber held an all-hands meeting Tuesday that could be a game changer.
Travis Kalanick, Uber's CEO, announced he will take a leave of absence from the company. After several high profile departures, what's left of Uber's management team is small and there isn't a clear leader in the pipeline to take over for Kalanick.
It appears the duties of CEO will be shared across Uber's leadership team and not shouldered by one person. Kalanick had 13 people reporting directly to him, including senior vice president Ryan Graves, the first CEO of Uber.
"During this interim period, the leadership team, my directs, will be running the company. I will be available as needed for the most strategic decisions, but I will be empowering them to be bold and decisive in order to move the company forward swiftly," Kalanick wrote in an email to employees.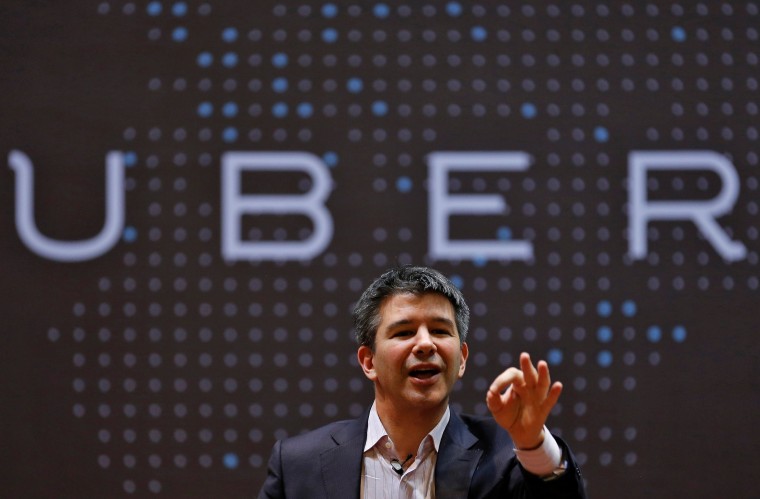 Related: Uber's Board Accepts Holder Recommendations, Discusses CEO's Future
When Kalanick returns, it's likely he'll also have a diminished role. The investigation, which was conducted by former attorney general Eric Holder, recommends the board have Kalanick share some responsibilities or reallocate some of them.
Kalanick is also stepping away at a deeply emotional time as he deals with a personal tragedy: His mother, Bonnie Kalanick, was killed in a boating accident last month. His father, Donald Kalanick, was seriously injured.
The company has been conducting a search for a chief operating officer since Kalanick admitted earlier this year that he needs leadership help; and Uber's Chief Business Officer Emil Michael left the company on Monday. Uber President Jeff Jones departed earlier this year after less than one year on the job.