A report released this week shows that American commuters spend a total of 8 billion hours in traffic jams —that's 50 hours per person, or the equivalent of one entire work week, according to the INRIX Traffic Scorecard. With congestion at such epic levels, one city has found a unique way of dealing with the situation: subsidized ride sharing.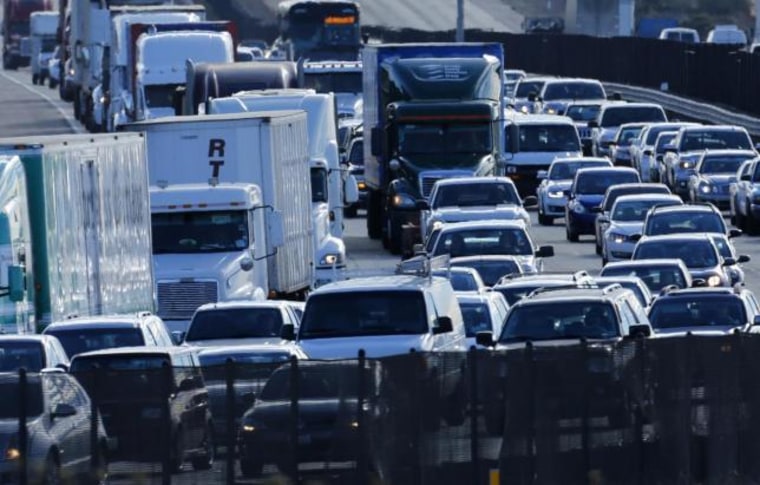 The residents of Altamonte Springs, outside Orlando, Florida, are the first in the country to receive an automatic 20 percent subsidy on any Uber journey within city limits. In an effort to further induce locals to use SunRail, Central Florida's commuter trains, passengers making the infamous "final mile" (between home and a transportation hub) via Uber will receive an additional 5 percent subsidy.
"I look forward to the day when, in the very near future, we can step off SunRail and immediately get into an Uber vehicle to reach our final destination," Altamonte Springs Mayor Patricia Bates said in announcing the partnership at a press conference last month.
A previous attempt at offering subsidized rides — that time on local buses — suffered from lengthy delays and was finally canceled when partner Lynx balked at costs.
Read More: It Could Pay to Take the Longer Route Instead of Sitting in Traffic
"Through this partnership, Altamonte Springs is leading the charge of putting the convenience of safe and reliable transportation at the tap of a button into the hands of its community," said Uber in a press release. To get the discounted fare prices, riders simply enter a special promo code in the app.
"We're excited to be on the forefront of exploring how this public-private partnership can improve transportation in the City of Altamonte Springs and perhaps be model for other cities," City Manager Frank Martz said of the new venture.
Forward-thinking tech companies are increasingly joining forces with local governments and urban planners. Leading the way is the traffic crowdsourcing app Waze, which launched a Connected Citizens program with city officials in Boston, New York City, and Los Angeles — America's most traffic-choked city — to monitor and reduce congestion. Google is developing a "taxi fleet" of self-driving cars, and startups such as real-time parking guidance app Parker and parking reservation app SpotHero are also finding ways to shrink the amount of downtown traffic caused by people circling for parking spots.