SpaceX successfully launched and landed a recycled rocket on Thursday, a first for Elon Musk's company and a move that could help slash the cost of cargo transport into space.
It was a one-two punch that went according to plan. After lifting off from Kennedy Space Center in Florida and carrying an SES-10 communications satellite into space, the rocket booster separated and barreled toward Earth, slowing down and sticking a landing on a drone ship parked at sea.
"It's an amazing day I think for space as a whole," Musk said after the landing. "Something can be done that many people said was impossible."
Related: What Awaits SpaceX Millionaire Moon Passengers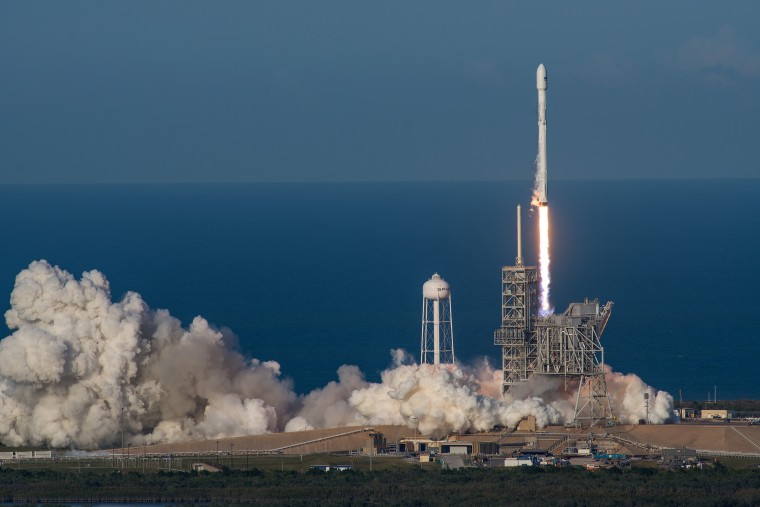 The launch was particularly special since achieving rocket reusability is a development that is expected to usher in a new era of launches at a reduced price.
Musk, who said this day was 15 years in the making, compared using a rocket once to throwing away an airplane after one flight.
SpaceX currently lists the cost of a launch at $62 million, though it's unclear how much SES paid for Thursday's pioneering launch — customers have non-disclosure agreements with SpaceX, and the price tag differs according to each customer's needs.
The company's chief operating officer, Gwynne Shotwell, has previously discussed how "flight proven" rockets could potentially give customers a 30 percent discount in the future.
The first "flight proven" booster to go back to space made the trip almost one year after it was used to launch a cargo resupply mission to the International Space Station last April.
What is being recycled is actually just the 14-story main body of the rocket, which separates from the top part of the rocket and then barrels back to Earth, ideally making a controlled landing on a drone ship parked off the coast of Florida.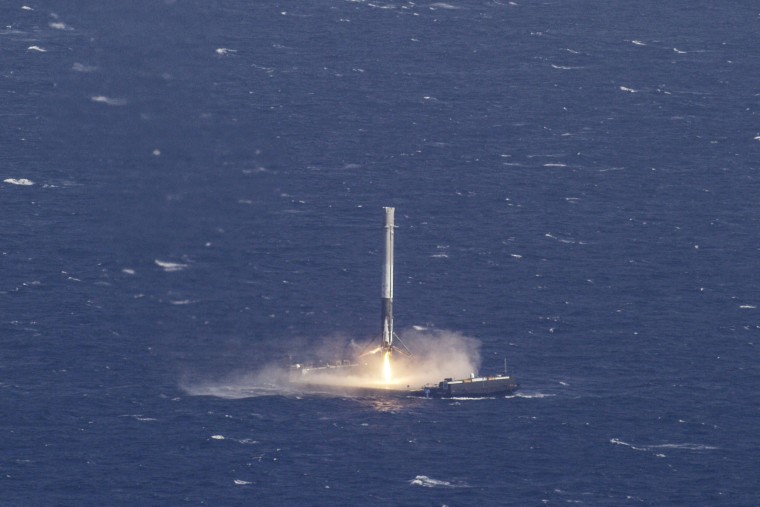 Related: Take a Look Inside Blue Origin's Space Capsule
Thursday's achievement is a huge step for SpaceX. The company is getting pretty good at returning rockets to Earth: After 13 attempts in recent years, the company has stuck eight of them.
The first one, which returned to land in December 2015, won't ever be going back to space, though. It has special status and is on display at the company's Hawthorne, California headquarters.
SpaceX has otherwise conducted the bulk of its rocket landings at sea, something Musk has said is necessary for high-velocity missions.
Musk, of course, isn't the only one interested in recycling rockets. Amazon billionaire Jeff Bezos has also been keeping a lower profile, launching and landing his New Shepard rocket at least five times as the company prepares for a future goal of taking tourists to space.