Snap Inc., the parent of social media sensation Snapchat, has priced shares of its initial public offering at $17, putting its valuation at $23.6 billion. The company is scheduled to begin trading on Thursday at the New York Stock Exchange, under the ticker name SNAP.
Investors are eager to "snap up" shares in the company, hoping to have a piece of what some analysts have said could become the biggest tech haul since Facebook.
But while millennials and celebrities have clearly been won over by Snap, the company now faces its biggest test yet.
"Snapchat's biggest challenge is to convince investors how they can be that 'next big thing' over and over and over," said Patrick Moorhead, principal analyst at Moor Insights & Strategy. "High flyers come out and then seem to be acquired, like Instagram —or flat-line, like Twitter."
Gene Munster, co-founder of Loup Ventures, told CNBC that Snap may be in for a rough ride.
"This is an expensive stock, so I think it's going to be choppy for the next year," he said.
From College Project to IPO
It's hard to believe what began as a college project for Evan Spiegel at Stanford University is now set to become a multi-billion dollar, publicly traded company.
"With most photo apps on the market advertising ways to make photos prettier or more stylized, we thought there was an opportunity to do something different. We wanted a place to share awkward selfies and funny photos with our friends," Evan Spiegel, Snap's co-founder and CEO, said in the company's first blog post on May 9, 2012. The app first launched in the App Store in September 2011.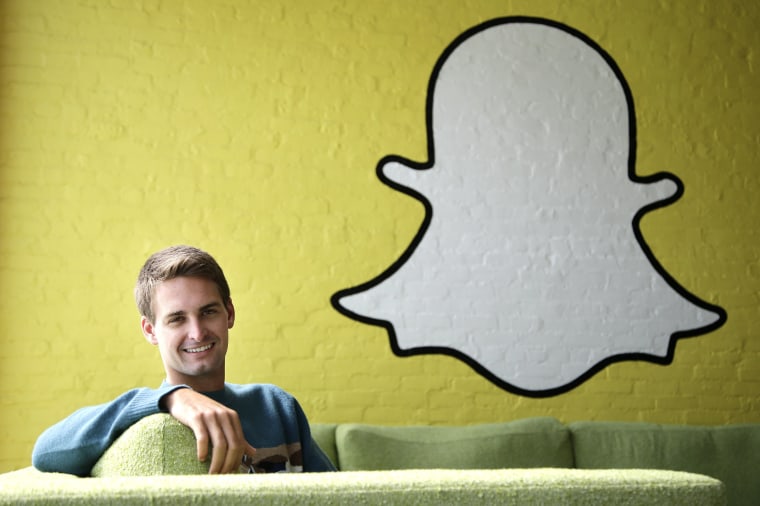 Since then, Spiegel has become a tech bro celebrity of sorts. While the San Francisco Bay Area is ground zero for start-up success stories, Spiegel and his Snap team are headquartered in Venice, California.
Millennials, Celebs and Drama
Face it: Snapchat has changed the way many people communicate. It's made ugly selfies cool and is a popular medium for people to share with friends whatever it is they're doing, right now.
For celebrities, that can especially be a problem.
Kim Kardashian West updated her Snapchat story from Paris Fashion Week last October, along with her Twitter and Instagram. She gave her fans a play-by-play, from getting a facial and hopping between shows to showing off her massive diamond ring and grill.
Related: Did Kim Kardashian West's Flashy Social Posts Make Her a Target?
On a Sunday night in Paris, while Kardashian West was alone in her apartment, a gang of thieves broke in, tied her up and stole her jewelry.
While it is unclear if the thieves saw Kardashian West's social media, the shaken star took some time off from the internet before returning to her favorite platforms.
What Does Snap Have to Offer?
As a privately held company, Snap has never been required to disclose its user numbers, until now. According to its filing, Snapchat has 158 million daily active users.
Snapchat has monetized that user base by running advertisements between some Snapchat stories. For the uninitiated, the stories feature allows any of a person's friends or followers to view a video and photo diary of their day.
The company also sells branded frames a user can add to a photo, and runs advertisements in its "Discover" section, where it partners with media companies to deliver content.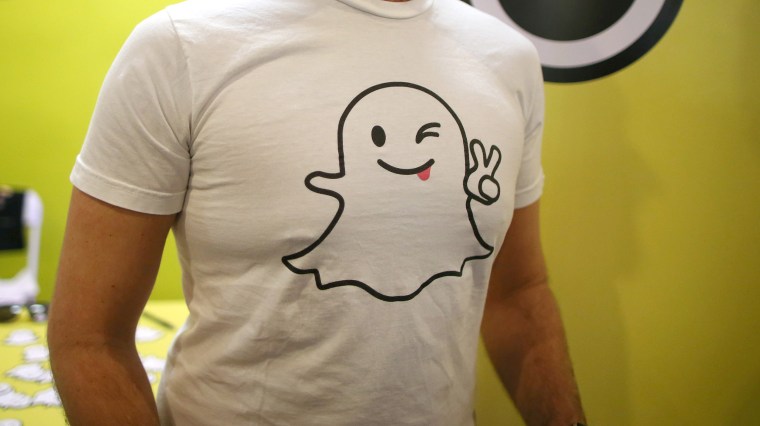 But five years after their launch, the team behind the app repositioned themselves as a camera company.
In September, Snapchat shed the "chat" in its company name, becoming "Snap." With it, came the announcement of new $130 camera glasses called Spectacles that could post to Snapchat.
"Now that we are developing other products, like Spectacles, we need a name that goes beyond just one product — but doesn't lose the familiarity and fun of our team and brand," CEO Evan Spiegel wrote in a blog post, explaining the shift to become a "camera company."
Related: Snap Is Using Vending Machines for Its New Camera Glasses
Snap has made Spectacles the tech product du jour thanks to its unorthodox sales process. Instead of having a store or online orders, the company is selling the glasses via pop-up vending machines.
The company's SEC filing has some interesting details, including the fact that "Snapchat may not be able to penetrate other demographics in a meaningful manner. For example, users 25 and older visited Snapchat approximately 12 times and spent approximately 20 minutes on Snapchat every day on average in the quarter ended December 31, 2016, while users younger than 25 visited Snapchat over 20 times and spent over 30 minutes on Snapchat every day on average during the same period."