Microsoft announced on Wednesday that the next big update to Windows 8.1 is coming in less than a week, bringing changes sure to be appreciated by the mouse-and-keyboard crowd. The company has certainly listened to feedback about the divisive new interface of Windows 8, not least of which was the removal of the Start menu.
Starting in Update 1, as this patch is called, you'll be able to boot straight to the classic desktop many Windows users have grown accustomed to over the years — saving you a click or two if that's where you generally do your work.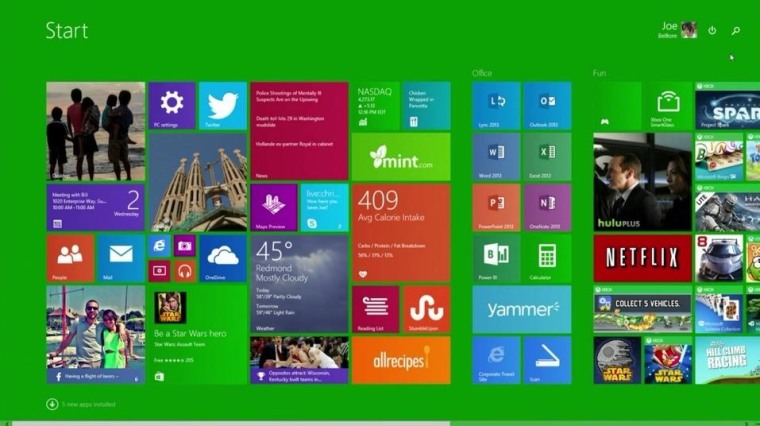 Windowed and fullscreen apps now exist in something like harmony now, as well: those "modern" apps still use the whole screen when you launch them, but now the mouse will show the taskbar at the bottom of the screen, and close/minimize buttons at the top.
The Start screen has also gotten more mouse and keyboard support. Right click on icons to change their size or delete them, or select several by holding Ctrl or Shift and move them in bulk. And now there are search and power buttons in the very top right; no need to swipe them in from off-screen.
Later in the presentation, it was hinted that in the near future a subsequent update would add the ability to put modern apps in windows, and, to the audience's delight, combine the start screen with the start menu: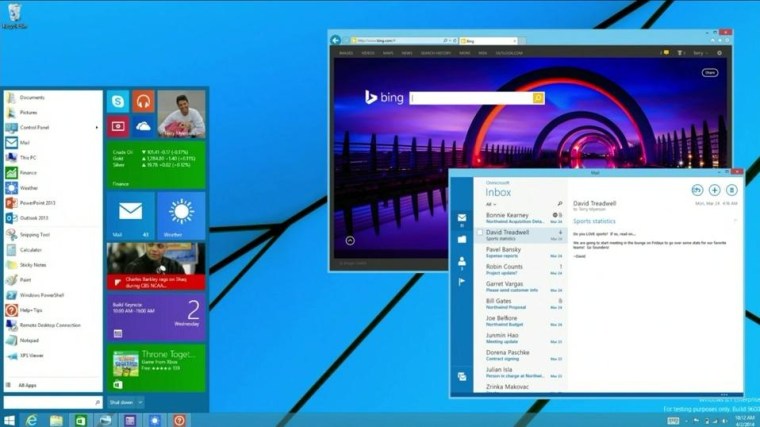 These features, and the other minor ones included in Update 1, were leaked earlier this year, but this is their official debut. You'll be able to get your hands (or cursors) on Update 1 on Tuesday, when it goes live — watch for a notification that an update is available or run the Windows Update utility.