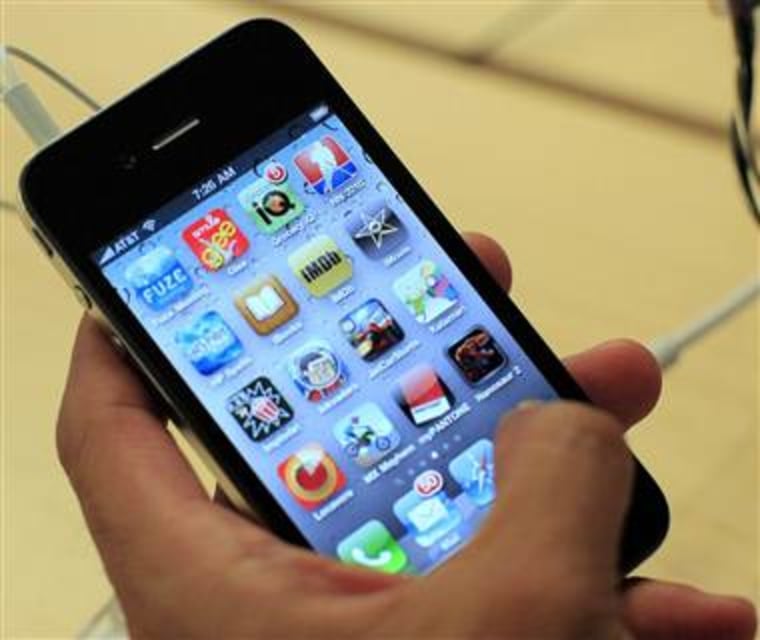 With emergency teams and extra engineers already in the Northeast because of Superstorm Sandy, wireless carriers say they're ready to deal with the effects of the nor'easter hitting the New York/New Jersey region Wednesday.
"All of our emergency plans and backup systems are working and ready and, what's more, they all have been recently tested. We are absolutely ready," Brenda Raney, a spokeswoman for Verizon Wireless, told NBC News in an email.

The four major wireless carriers have had extra crews on for more than a week, since before Sandy hit and in the days after. As of Wednesday, Verizon Wireless said its Northeast network is 99 percent restored; AT&T about 98 percent; T-Mobile is 97 percent back; and Sprint is at 93.5 percent in New York.
Verizon Wireless, which had deployed mobile charging stations and mobile stores on wheels in New Jersey and on Staten Island, said it will "temporarily relocate" some of those stations "to protect the safety of employees and the community, and to ensure the stations remain operable and ready to deploy when it's safe to do so."
AT&T said its charging stations in New York and New Jersey also will not be available Wednesday. But AT&T and T-Mobile say the agreement to let customers in the region use roaming on each other's network post-Sandy and during this new storm remains in place.
T-Mobile said it is bringing in additional engineers to the New York and New Jersey region who "have now joined our local rapid response teams to provide even more on-the-ground support," said a spokesman. "We are preparing our staging areas and equipment, and readying for this new storm."
A Sprint spokeswoman said that a "large portion" of the carrier's emergency resources and personnel are "still available in these areas following Hurricane Sandy, so we plan to respond to any impacts from the storm based on this current setup and the projected affects."

You can find some tips here on how to maximize your cellphone during the storm, similar to the kinds of things many users did before and during Sandy. In addition, Verizon Wireless suggests smartphone users take these steps:
Dim the screen as much as you can (without not being able to see): "Persistent display at the brightest level is a surefire way to put your smartphone battery into early retirement."
For notifications, use a ringtone instead of vibrate, "which uses more energy. Sometimes vibrate is preferable to a ringtone, but try to use it only as needed."
Turn off the apps you're not really using or that are "non-essential" during the storm. That will "go a long way to extending the amount of hours in a battery in settings. Among the biggest energy hogs are GPS, Bluetooth and Wi-Fi. All three continuously search for signals/location info whether you are using them or not, so while this is useful when you're lost, it is not when you are found. Click on your smartphone's settings to see what apps are active."
Many of you have had practice at this already, unfortunately. The up side: at least some of these behaviors are still fresh in your minds, and they really will help in the event of power outages.
Check out Technolog, Gadgetbox, Digital Life and In-Game on Facebook, and on Twitter, follow Suzanne Choney.