Yahoo and AOL are in the news this week after it was announced the companies — no longer the nineties powerhouses they once were — will become part of a Verizon owned media company called Oath.
Both brands will continue to exist under the Oath umbrella.
Sure, AOL was founded in 1985 and Yahoo in 1995, but the two became global forces at a pivotal time in the nineties when many Americans welcomed this newfangled thing called the web into their homes.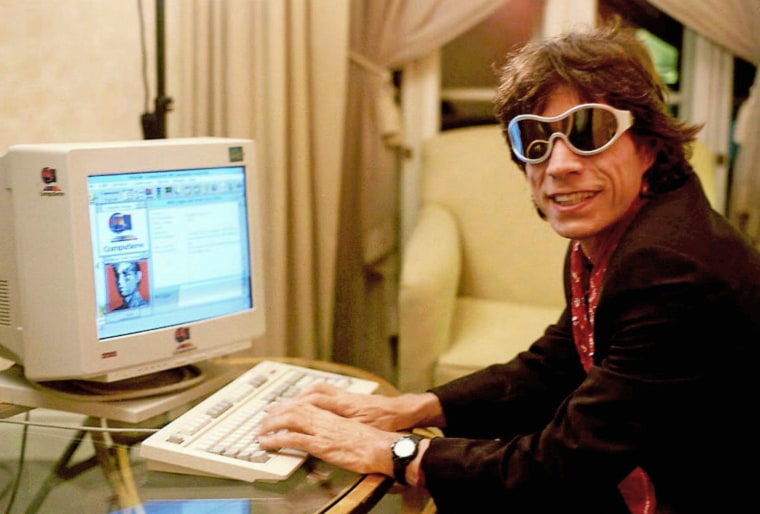 The internet boom of the nineties spawned some massive companies that changed the way we searched, communicated with each other, browsed, and even made websites.
And then poof — after the dot com bubble burst — many of them dried up or were swallowed up by other companies. Perhaps one of the only true 1990s babies standing today and on its own two feet is eBay.
Related: Yahoo Takes an 'Oath' to Its New Corporate Overlord
Here's a look back at those nostalgic nineties — including what happened to some of the companies that helped define the dotcom era.
AltaVista
The giant spider that crawled the web for pages relevant to your search terms was an impressive index that was on the scene first until Google was established three years later and, well, you know the rest of that story.
AltaVista's ownership was passed around a few times before it was acquired by Yahoo in 2003 and officially shut down in 2013.
Ask Jeeves
The classy butler who seemed to — or at least tried to — have an answer for everything was purchased by IAC in 2005. (That's the team that owns OKCupid, Tinder and many other web properties.)
The site was rebranded Ask.com in 2005, and is now focused on curating answers to users' questions from across the internet. According to IAC, it has more than 200 million monthly visitors.
CompuServe
Way before Wi-Fi and long before the beeps and blips of the dial-up we knew in the nineties, the original gangster on the scene was CompuServe. The dial-up information service had a consumer launch in 1979.
But remember all of those AOL CDs promising a ridiculous amount of time for free internet? CompuServe had been charging by the minute/hour. After going through various owners, CompuServe was sold to WorldCom in 1997 in a deal that included flipping their subscriber base to AOL. CompuServe was officially shuttered in 2009.
GeoCities
The web hosting site made it easy for any of us regular internet users to build and host our own websites, even if we didn't have top notch coding skills and even if the topic was "about me."
GeoCities was founded in 1994 and acquired five years later by Yahoo. In 2009, Yahoo shut down GeoCities, with the exception of the Japan version.
Netscape
The first major consumer browser beat Microsoft to market in 1994 and was a hit. AOL acquired it in 1998 but pulled the plug on support a decade later.
Prodigy
The home computer information service, which rivaled CompuServe, was a play by IBM and Sears to help get a million people online by 1991, according to a news report at the time.
After a tough decade that brought younger, fresher competitors, Prodigy ultimately shut down in 1999. The reason? That old pesky Y2K problem made it difficult to get Prodigy in compliance with the year 2000.